People are addicted to change. And whilst some keep it minimal to the way they dress, others take it to the next level in redesigning their homes. There are those smart home  who firmly believe technology is the future. So we listened to what they were saying.
We scraped the internet to discover what's the next big thing in smart home design and technologies. Our research covered social media conversations and posts on Twitter, Instagram and Pinterest, and dug deeper into the world's most popular forums on product design and technologies.
Sustainability & Ethics
Sustainable design speaks of efficiency and integrity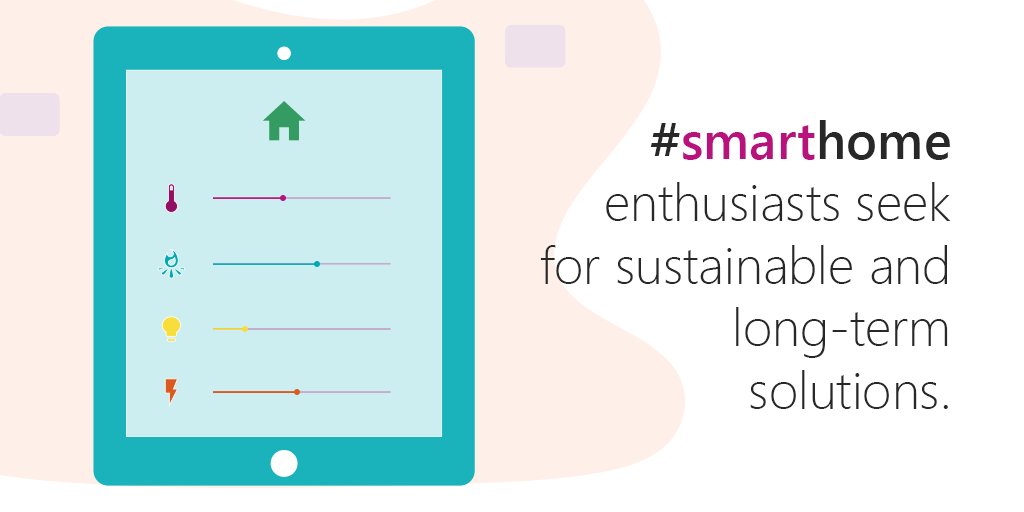 With the ongoing conversation on global warming and carbon emissions from fossil fuel, customers are getting more educated. Hence they are looking for sustainable solutions.
From cost-efficient and resource-saving technology, to companies with transparent work employment policies. Nothing goes unseen.
In an interview for the UL, Catherine Sheehy – a sustainability expert, notes only 20% of the world's 50 million tones of electronic waste is recycled yearly. Thus brands began to adopt and adapt sustainable design practices to their business models. Some electronic device companies are re-thinking the concept of giving away free accessories with each new device, whilst others focus on using raw or recycled materials with lower environmental impact in their packaging.
Culturally-Inspired Product Design
Linking design to personality
The more personalised, the better. And what better way to establish a genuine connection to someone if not through their culture?
Consumers purchase products for different reasons. Some strive for practicality, others seek for aesthetics or emotional meaning.
A beautiful and sleek example of a culturally inspired design is the Scandi movement. Characterised by minimalism, simplicity and functionality, Scandi design gets its recognition through the concept of the Danish "hygge" (i.e. cosiness) and reflects in each aspect of a the typical northern-inspired household – furniture, ceramics and integrated smart technology with sleek and minimal design.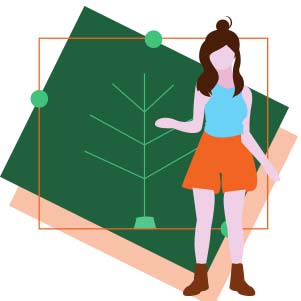 Culture is fundamentally psychological. A common assumption is that decisions do not "happen". Someone has to make them. And what's the easiest nudge to help the client recognise himself in a product or service? Through his own culture and identity.
Minimalism
The more invisible, the better
Minimalism was a trend way back into the 1960s. From classic shapes to ultra-minimal design, today this trend is thriving in many aspects of our lives. In product design, minimalism strives for invisibility.
According to an industry report, the IoT consumer electronics industry is expected to grow up to UD 124 Billion to 2023. The sector is flourishing despite the current COVID-19 outbreak.
Today's consumer is struggling with device overload. Having connected ecosystems within their own homes allows for simplifying one's life in everyday tasks, whilst proving to be cost and energy-efficient in terms of product performance. When designed to fit into a minimalist's home, those products don't differ in style much from the non-smart, lower class products.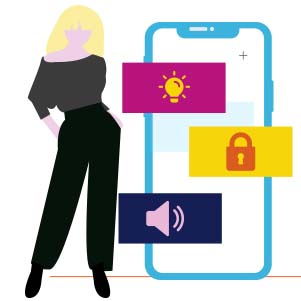 Product designers now focus on designing indivisible, yet functional solutions. Diversity in feature specs is no longer the prime focus for the #

smar

thome consumer.
CONSUMER PERSONA: THE ENTERTAINMENT LOVER
Download the persona profile now!