If your job is to study the attitudes and needs of medical professionals, you might be slightly unsure how to approach them in these troubling times. But gaining valuable insights is still a key piece to enable healthcare solutions that may support overcoming the current crisis or the treatment of other conditions the world is still battling.
With the new rounds of lockdowns, market insights and intelligence professionals can gain valuable ideas from our research.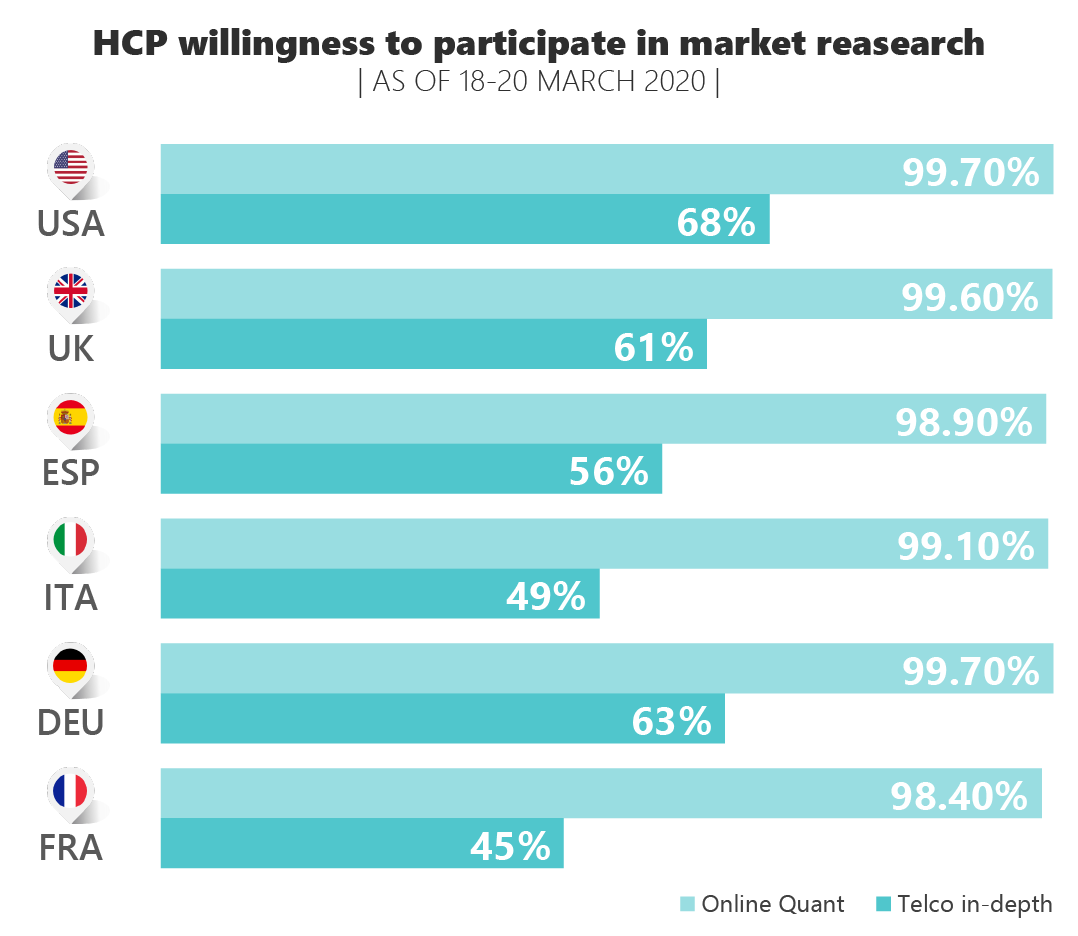 HCPs' response rates remain stable
Key factors include:

Source of income
Used to it / have already planned for it
Non-critical-care HCPs may be reducing workload

Flexibility
Participation fitted to HCPs' own schedule
At home: can be seen as a risk free environment

Know-how
Expanding knowledge toolset, while also distracting oneself from the current COVID-19 pressures faced on a daily basis at work
Impact on future technologies

Show that you care
Measure and track your brand's overall perception in handling the current crisis. Check in with your customers what more you can do for them right now.

Focus on the (future) need for innovation
Indicate the importance of research both in the current crisis but also in bringing to life much needed solutions for non communicable and chronic care.

Keep surveys simple and quick
This will enable you to increase the chance of response rates further. Update survey invite messages, intro and thank you pages to show compassion.

Substitute F2F in depth interviews with alternative means.
Consider online and telco options as well as bulletin boards.

Flag and tag invitations and responses
for ongoing tracking surveys during the current crisis to measure any impact subsequently.
But most of all, keep listening to what HCPs have to say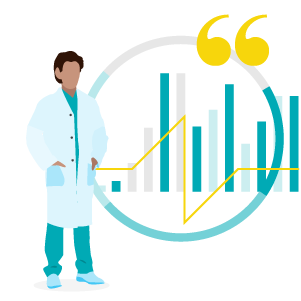 It's critical to ensure that medical professionals on the front line are heard as a priority – Emergency Medicine Physician
As a pediatrician, our business is down 30-50% so I Have time to do surveys. – PCP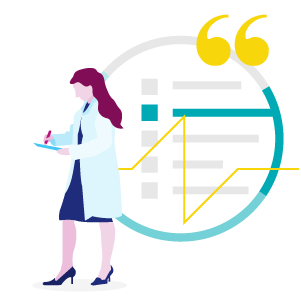 The information is based on research executed 18-20 March 2020 by the healthcare panel supplier, m3 Global Research, across +5000 HCPs in various specialties, incl. +500 in critical care, anesthesiology, pulmonology and infectious diseases.
Findings supported by Intellus Worldwide. Best practices echoed by industry organizations, e.g. phMRA, ESOMAR