Health providers are exploring efficient options to resume standard operations (e.g. elective procedures) and respond to the newly established patient needs. The latter has driven significant changes in the primary care delivery. From current efforts of the diagnostic industry in dealing with the pandemic to reshaping basic flaws in the health system and taking precautions to be in a better position when planning for another crisis, this article not only aims to point out COVID-19's impact on healthcare providers but ultimately, give an overview of where their priorities lie in the foreseeable future.
Changes in Delivery of Health Care: Primary Care
Ever since the pandemic unfolded, people faced an ongoing issue. Many patients have been dealing with ill health, not related to the COVID-19 virus. At the peak of the outbreak, a variety of common health services were suspended. Thus, many have avoided general practices, hospitals and even emergency care.[1] Experts from the European Joint Research Centre (JRC) predict on a global scale a very high risk of severe outbreaks throughout autumn 2020. Primary care will be put under significant pressure [2]:
Partially managed long-term conditions
Postponed treatments
Notable rise in patients with mental illness
Various investigations related to patient safety
The prospect of having to deliver the largest vaccination campaign in modern history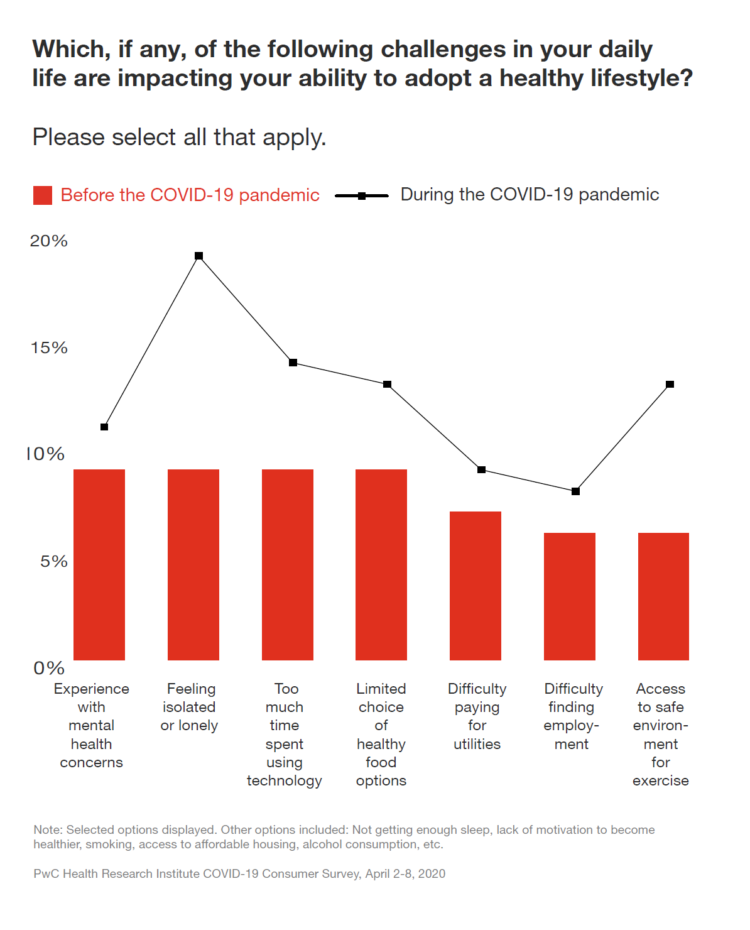 On a broader level, societies will have to tackle the effects of "long COVID-19." [3] Hence, the subsequent widened socioeconomic inequalities [4], ultimately impacting the primary care.
Close collaboration between health providers is a key aspect to help overcome these challenges. From sharing staff and premises, to enabling hospitals, general practices and other community-based healthcare providers to integrate through closer collaboration with community and secondary care ones. Tackling together inequalities to improve quality of care by utilising current resources is vital to cope with future demands.
New patient needs require more accurate cancer diagnosis, COVID-19 adapted care in elderly homes and increase in the multidisciplinary workforce. Perhaps most importantly, progress in minimising the spread of the pandemic needs to be quantified:
Setting targets to measure the success of the vaccinations
Finding a vaccine that works effectively and ensuring proper distribution [5]
Diagnostic Industry's Efforts in Dealing with the Pandemic
Extensive testing is one way to halt the spread of COVID-19 – although more than 250 million tests have now been performed all over the world, only a few countries successfully executed mass testing. Thus, the Coronavirus has instigated new thinking in diagnostics. Simply testing has proven to be insufficient or even impossible, as in some cases, current supply chain was never set to meet the ongoing demand for key raw materials. There already are numerous alternatives in development, such as face masks that detect viruses on a wearer's breath. Other devices under exploration use electronic or optical readouts to catch viruses within minutes from any type of sample, while some tech companies engineer sophisticated micro- and nanofluidic systems onto low-cost substrates, such as silicon or even paper. [6]
Fundamentally, the idea is to bring laboratory-like precision to our daily life. The upcoming diagnostics (incl. variety of diagnostic tests) will most-likely emerge from the intersection of physical and engineering sciences and biology.
Reshaping Basic Flaws in the Health System
COVID-19 put the global supply chains for both Pharma and MedTech products under significant strain. While many have been able to at least partially meet demand from existing inventory to date, it is critical that companies activate sophisticated analytics and scenario-modelling to completely understand their supply chains and identify the top products facing potential supply issues, while considering another outbreak or pandemic. Here are a few examples on how to plan better in the future:
Establishing alternative shipping routes to be able to respond to challenges as quickly as possible
Identifying products affected by possible shutdowns at suppliers
Understanding inventory levels in the full supply chain and adjusting to new realities [7]
Pressure-testing their supply chains based on various scenarios for the COVID-19 situation
Prevention & Damage Control
Improving care delivery outside of hospitals and reducing the pressure faced by the current systems is one of the key aspects. From people's own rooms, to private provision care homes, pharmacies and even setting up new hospitals – the way of delivering care has dramatically changed over the last few months. The main learning here is that in many countries, the adaptation process had to be rapid and was clearly not planned for, as response to the pandemic appeared to be rather reactive than active.
Implementing digital technology provision across the health service is one way of planning better for the next global health crisis, as it would aid in fundamentally redesigning outpatient services over the next five years.[8] Physicians regard the the shift to online/ telephone appointments as a step forward given that these have enabled consultations to be shorter (than standard ones), which in turn, freed up time and enabled them to process more cases.
Part of this digital transformation is also related to the ability of front-line care to monitor patients and respected services through remote systems from a distance. This allows them to handle multiple cases at the same time while being in self-isolation.
Another way of dealing with a similar global crisis would be to forge community-oriented primary care. A strategy, whereby elements of primary health care and of community medicine are systematically developed and brought together in a coordinated practice. When it comes to COVID-19, the distinct capacity of trusted community members for social engagement and delivering care where it is needed is ever more critical.[9] Keeping communities and health workers safe, while sustaining essential services on community-level are key in ensuring an effective response to any global pandemic.
Last but not least, stimulus packages totalling trillions of dollars have been granted to support businesses and people across the world. However, World Trade Organization (WTO) disciplines on state aid are presently too shallow to provide guidance on how to minimize distortions. They should be reviewed to address exceptional circumstances. Should governments seek to pursue policies not necessarily of outright protectionism, but of precautionism, distortions may be compounded. The world currently has insufficient understanding for managing the international ramifications of such policies in an unprecedented crisis, but we should disenchant ourselves of the notion that none is needed. [10]
With our partnership, leading medical device producers have been able to continuously track and improve brand preference leading to solid revenue growth.
Get geared up for success: