Online analysis based on ECR22 mentions in the period
5 July – 20 July 2022
The European Society of Radiology (ESR) once again has gathered physicians, clinical practitioners and technology professionals to unravel the latest innovations in the radiology society. The European Congress of Radiology (ECR) took place between July 13 – 17, and delivered a multidisciplinary programme, marking the proper physical return to the congress in Vienna.


ARTIFICIAL INTELLIGENCE/ MACHINE LEARNING
INFORMATION SYSTEMS (RIS & HIS)
EDUCATIONAL PRODUCTS AND SERVICES

Posts about the leading 5 topics are 85% of all categorised posts.
AI/ ML Solutions continue to be the most popular topic, just like at ECR 2021.
The new topic that finds its place among the top 5 is "Educational Products and Services". The other 3 topics keep similar shares.


Relative shares are calculated out of all categorised posts within the respective social media.



In Twitter only, Information systems ranked higher than AI/ML.
Influencers & Online Buzz Strategies:
What did the highest-ranking companies in Brand Buzz analysis talk about? Click on the three dots below to flip between tabs.
Siemens Healthineers focused on Patient Twinning as one of their core capabilities and communicated the launch of a health avatar solution, developed at Princeton. Lectures from company executives covered diagnostics and treatment of breast and lung cancer. Another innovation showcased at the expo was MOBILETT Impact, a fully digital mobile X-ray device currently in development.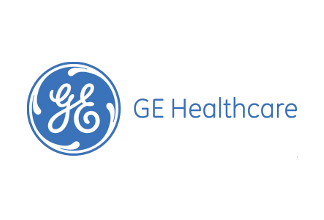 GEHC showcased more than 60+ AI and digital innovations that drive operational efficiency, leading with patient experience at the center of design and workflow. One of the key topics they covered is improved breast cancer diagnostics, their personalised portfolio and attracted visitors to their One-Stop Clinic for Breast Care.
Philips launched a pediatric coaching solution in line with their goals around improving patient and staff experience across the healthcare journey. Among other highlights were Philips' AI-powered precision diagnosis portfolio of smart connected imaging systems and integrated radiology workflow solutions designed to improve diagnostic confidence and clinical outcomes.
TOP 10 Influencers by Conversation Impact: