This year's European Congress of Radiology (ECR) is going entirely online. The programme concludes over 1,000 electronic poster presentations and recorded abstracts.
In the spirits of healthcare, the ECR 2020 Online Virtual Expo features the latest medical imaging technology discoveries. The organisers have gathered companies attending from all over the world to showcase their newest breakthroughs.
This year's supporting members
Industry Talks
Undoubtedly, this year's hot topic revolves around how the existing solutions can adapt to the COVID-19-world reality. The industry leaders would also talk about the newest trends in imaging, screening strategies, AI and discuss many more pressing issues.
"Ultrasound Innovations and latest trends from Philips"
"Diagnosing Smart in the era of AI: How CT, MR and Contrast Media transform Clinical Care"
"Unusual and rare clinical cases in Pediatric Imaging"
"Contrast enhanced MRI – What's new in 2020 and beyond?"
"Contrast-enhanced CT in Oncology: A Personalised Approach; Contrast-Enhanced MRI: Validating the Truth"
"Risk-adjusted breast cancer screening strategies"
"Imaging Solutions for a New Reality. Made possible"
"Challenges and pitfalls of current clinical practice: where will Augmented Intelligence bring value?"
"The future of lung disease assessment: How a global pandemic, international collaboration & rapid AI development are creating a 'new normal' "
What is ECR2020 all about?
In order to help you better understand the essence of the virtual event, GemSeek has prepared a detailed overview of this years' sessions – which are the topics covered and the most discussed issues in the Radiology world this year, except the pandemic.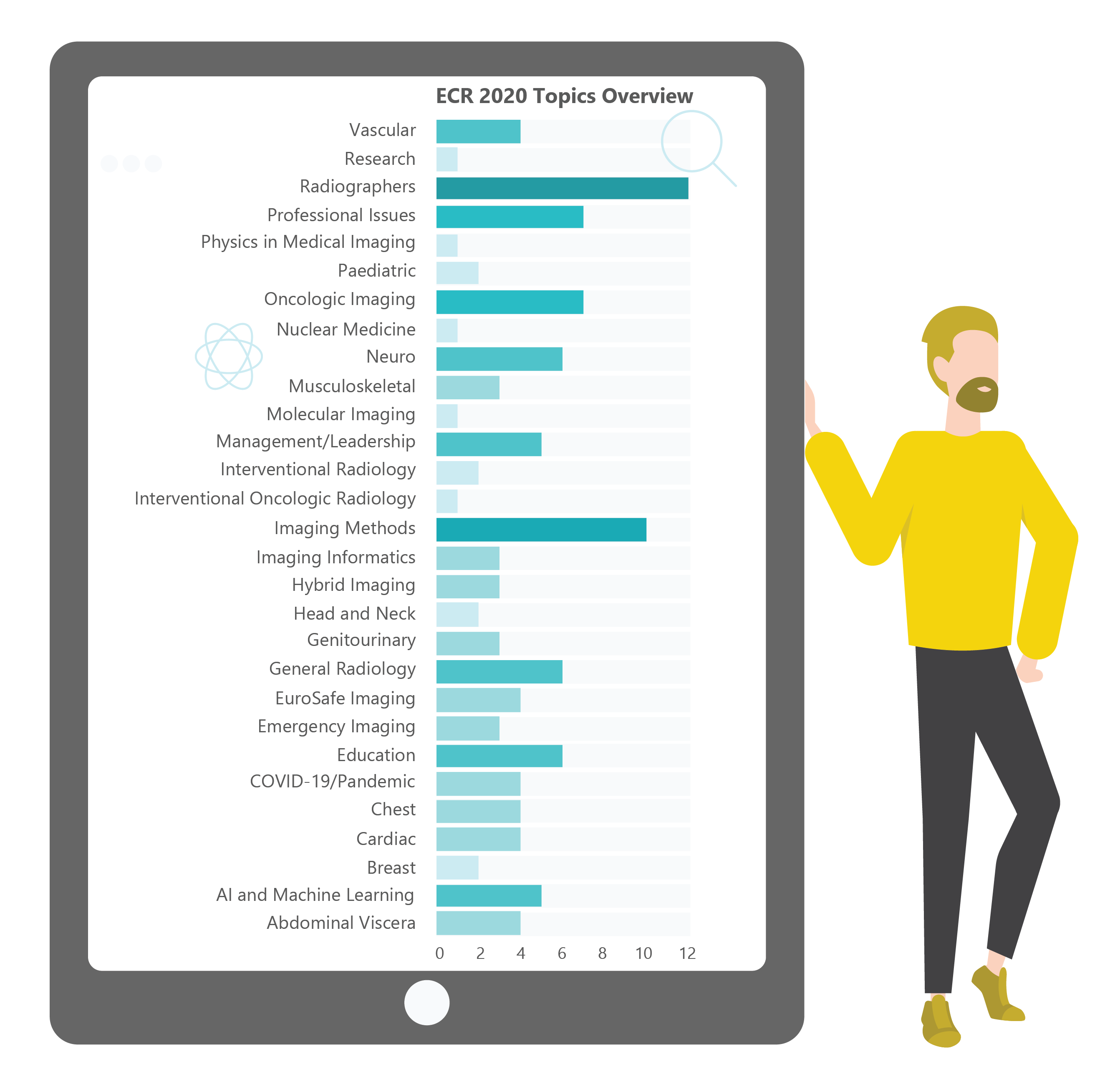 Live Updates
Follow the latest updates on #ECR2020 on Twitter.