Healthcare has long been seen as one of the most recession-proof industries. It has preserved relative stability during the most economically challenging times in recent history. The current economic downturn, however, is like no other.
One way in which the current crisis is similar to previous economic downturns is in the way it has created winners and losers within each industry. Perhaps the most flourishing ones are among the healthcare companies within the telemedicine sector, receiving a big push into the mainstream.
This month we are focusing on the second and arguably larger group – the losing businesses. We're taking a closer look at companies that have been particularly exposed to the negative impact of the coronavirus crisis.
While the pandemic is affecting all of these businesses in a somehow unique manner, the underlining force can usually be attributed to one or more of the following overarching factors:
Dip in Elective Procedures
The pandemic has created an unprecedented deferral and cancelation in elective procedures. Over 70% of elective operations are estimated to be impacted globally with operations relating to benign diseases and orthopedics experiencing the greatest dip. [1] According to studies published by the University of Birmingham, each week of lockdown results in 2.3 million cancelled or delayed surgeries worldwide. This means that across 12 weeks of peak disruptions will create about 28 million of cancelation and a backlog which may take more than 45 weeks to clear. [2]
Google trends show patient confidence picking up in May and June after the near-complete freeze in April. [3] However, at least a quarter of survey respondents in the US indicate that they will not be willing to have their procedures before 2021. [4]
Dip in Imaging Case Volumes
According to the Journal of the American College of Radiology, radiology practices should anticipate a 50% to 70% decrease in imaging volume that will last a minimum of 3 to 4 months. [5]
Data from the US shows that radiology images have declined across all modalities and facility types. By the end of April volumes year-over-year:
94% drops in mammography
85% drops in nuclear medicine
74% decline in MRI
64% decrease in ultrasound
56% shrinkage in interventional radiology
CX and X-Ray haven't marked the fifty percent line, reporting only a 46% and 22% drop
By setting the greatest impact is observed among outpatient settings (88% decline) and emergency departments (46%). Inpatient settings were down only by 4%. [6]
Dip in Jobs
One of the major consequences of the global economic downturn has been the soaring level of unemployment across all major countries and industries. The US has lost 1.4 million healthcare jobs in March alone which is unprecedented for the sector. [7] Latest figures from the Bureau of Labor Statistics, published last week, show some partial recovery:
a net increase of 300 000 healthcare jobs
shrinkage of overall unemployment to 13.3%. [8]
Hospital jobs continue to decline, although a rebound is yet to be observed. The overall unemployment is far from reaching pre-pandemic levels. Our experts predict that a share of lost jobs, including healthcare, is to remain so in the mid- to long-term.
Unemployment is going to be a strong factor for healthcare businesses across the globe because of the challenges associated with reintroducing lost jobs in the workforce. However, the impact will probably be strongest for the US hospital system due to its dependence on private funding. High unemployment in the country is associated with significant share of people losing their private insurance which is the main source of income for US hospitals. As funding becomes increasingly reliant on less-profitable public programs such as Medicare, facilities will experience considerable pressure for cost cutting and prioritizing affordability throughout their supply-chain.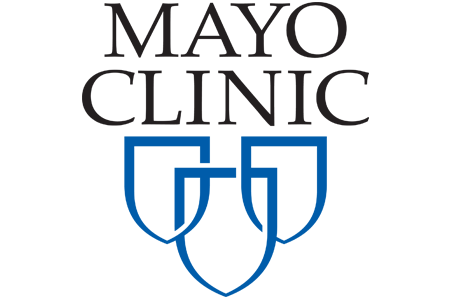 OVERVIEW
Mayo Clinic and hospitals part of the Mayo Clinic Health System have absorbed a great financial hit created by the pandemic. Facilities under the world-famous brand have been subjected to the same pressure that COVID has enforced on most hospitals across the US and the world. However, the impact on Mayo Clinic can be classified as disproportionately strong and negative.
About 60% of Mayo Clinic's $11.6 billion revenue in 2019 was generated by privately insured patients [9] – a figure which puts the organization well above the average in terms of dependence on private funding. As millions of Americans lose their insurance due to economic downturn, preserving such high levels will prove to be challenging. Accepting a significantly higher share of Medicare and Medicaid patients may require a complete revamp of the organization's business model. Currently Mayo Clinic was monetizing its brand by charging private insurance companies well above Medicaid fees – e.g. 5 times more for the obstetric ultrasound exams and 3-4 time more for other outpatient care. [10]
Mayo Clinic is also facing additional challenges over average hospitals because of its dependency on out-of-state and international patients. Even as patient confidence comes back eventually and elective procedures pick-up, crossing states or countries for healthcare tourism might be a step too risky for the average patient. Turning to a more local patient mix means weakening of a key competitive advantage for Mayo Clinic – attracting well-off patients who are able and willing to pay extra for luxuries such as hotel-like suites and chef-cooked meals.
KEY INDICATORS
A drop off 88% in operating income Q1 | Down from $241 mil to $29 mil
Net loss of $623 mil after factoring in nonoperating losses (Q1 2020)
Operating margin squeezed to just 9%
Patient occupation: 60% of capacity in May [11]
THE WAY FORWARD
Mayo Clinic's strong brand and access to finance will allow the organization to survive the economic impact of COVID. However, once the dust settles and hospital activity normalizes, Mayo Clinic may find itself in a new reality, which is changed for the long term. This will require a new business model – one that is better at serving a more local market and one that is less reliant on luxury.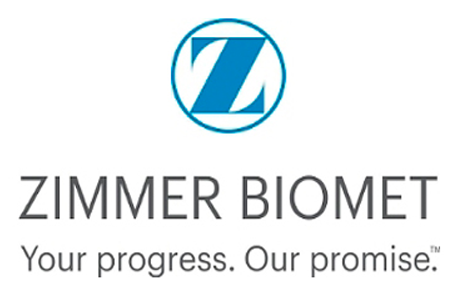 Zimmer Biomet's results for the first quarter of the year show that the company was performing ahead of analyst expectations in the first weeks of the year before being drastically hit by the impact of COVID-19. Disappointing sale performance has been observed across all operating segments and geographies since March when the situation had reached pandemic levels.
Similar to rivals such as Stryker and Smith and Nephews, Zimmer has been subject to the strong influence of deferred surgical procedures. In fact, compared to close competitors, the impact of Zimmer Biomet has been particularly strong due to the near-full dependence on elective operations and the lack of diversification into sectors which were better guarded against the influence of the coronavirus.
According to the company's own estimations, intensified decline in sales volumes will be marked by second-quarter results and the pandemic is expected to have meaningful negative impact on the company performance for the rest of the year. [12] Based on its stock price, which is down by about 10% since the beginning of the year, the company underperforms both the wider industry and competitors like Stryker whose share price have returned to levels seen at the beginning of the year. This is indicative of investors' lower confidence in Zimmer's ability for quick recovery.
KEY INDICATORS
Quarterly loss of $509 million (Q1 2020) compared to earnings of $246 million (Q1 2019)
A decrease of 9.9% in Q1 sales compared to previous year on a constant currency basis
Year-over-year global revenue in April was down by 70%, including a decline of about 80% in the Americas [13]
THE WAY FORWARD
While long-term optimism can be attributed to strong fundamentals and long-term demand fueled by macro factors such as aging population, Zimmer's prospect in the short- and medium-term are uncertain. Being disproportionately affected by the pandemic can result in the company not only experiencing a period of restricted revenue but also in a loss of market share which can be hard to recover even in a post-COVID world.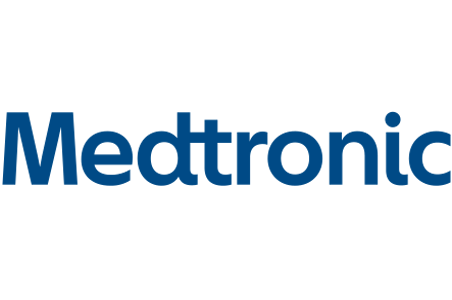 Medtronic is another healthcare company which has been disproportionately affected by the COVID crisis. The company's largest source of business, the Cardiac and Vascular Group, has proved particularly exposed to the sharp drop in elective procedures. Compared to key rivals, Medtronic also faces increased damage due to its higher exposure to US and European markets – the two epicenters of the pandemic.   
Medtronic has been a minor beneficiary of the rising demand for respiratory and monitoring products. Despite taking quick steps to ramp-up ventilator production and the announcement of the Medtronic Ventilator Open Source Initiative [14], these remain secondary sourced of income for the company. Gains in the Respiratory, Gastrointestinal, and Informatics sub-division [15] have not been large enough to significantly reduce the scale of impact on the overall business.  
According to Medtronic's own estimations, the steep decline in revenue will continue and the next-quarter results will show an even greater drop. While the company has declined to provide quarterly or annual guidance, Medtronic's indication is that revenue is expected to be "moderately worse" in the current quarter compared to the last release.  
KEY INDICATORS
Revenue drop of 26% in the last quarter
Cardiac and Vascular Group revenues fell 34%
Geographically, the US business took the biggest hit with revenue declines of appr. 60% compared to the same period in 2019 [16]
THE WAY FORWARD
Despite sharp revenue loses, Medtronic has a balance sheet which should allow the company to ride off short-term challenges. The biggest risk for Medtronic would be a second wave of the virus and a potential second wave of procedure deferrals in the US and Europe. In the post-COVID world, Medtronic may find itself faced with the need for strategic changes – in terms of priority placed on different business units and in terms key targets. For example, Ambulatory surgery centers may play a more important role as source of income. This will require paying a close look at their particular needs and capabilities.
Other Companies
The list of other businesses that we think should be extra sensitive to how the pandemic plays out include names such as Anthem, Canon, Boston Scientific, UnitedHealth, Smith & Nephew, and Stryker. These are all companies which would be particularly hurt in the event of prolonged period of slowdown in elective procedures or in an event of prolonged unemployment in the US.