Whether they put in a ticket, or communicate their issues to your customer support chatbot, customers are no longer impressed with receiving immediate response and attention to their queries.  Having outstanding customer service and products that serve clients' needs may not be enough for your brand to stand out in the market place.
To win customers' loyalty and keep it, businesses nowadays need to differentiate themselves from the competition by building an emotional connection with their clients. They can do so by consistently scoring well in two aspects: ensuring that customers know how to use and are taking the most of their products ("customer success"), as well as surprising them by continuously exceeding their expectations ("customer appetite").
In this article we offer 8 tried-and-true do's and don'ts to increase your customer loyalty by nurturing customer appetite and success.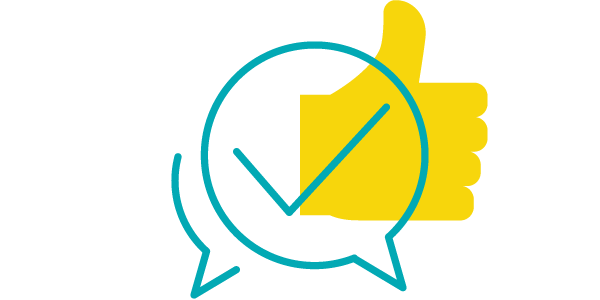 Give them more than expected
The trick with "customer appetite" is to "WOW" your customers by giving them more than they signed up for. One way to do this is to proactively offer solutions tailored specifically to your clients. Typically, customers expect rather transactional interactions with big IT companies. Chances are, you don't expect Microsoft to call you one day saying, "Hey! We see you are overpaying on this service, so we think you better switch to X." Delivering the unexpected is at the core of feeding customer appetite and turning it into a driver of loyalty.
Learn from Others
Exceeding your customers' expectations and tapping on customer appetite can be rather easy, if you consider how practices that have worked well in other industries can fit your own.
One of the largest suppliers of concrete in the world, our client Heidelberg Cement used this tactic to skyrocket customer success with its products. Along with its competitors, the company used to measure its success by ensuring they delivered their goods on time and provided client support as requested. Tackling customer appetite and customer success simultaneously, they changed their approach to a more consultative one.
In the past few years their call agents have been making sure they understand what the requested building materials will be used for and advising clients on the best choice of materials for their given purpose. Unique for the concrete industry, this approach has been used for over 50 years in the automobile sector. Building trust and expertly guiding customers to choose the ultimate vehicle that will serve their needs within their price range is at the heart of a car salesperson's success. The transfer of this knowledge over to the cement industry is a stunning example of applying successful practices from other industries into your own to drive customer success and satisfaction.
Bring on data savviness
Figuring out how to boost customer success with your product and keep your clients in love with your brand by showing them you never take them for granted is not a matter of fortune-telling. Champions of customer loyalty create innovation with solid input from their customers.
Data analytics allows you to analyse your customers' data and help build a greater understanding of their needs. New technology tools including data mining and machine learning can process vast amounts of data to uncover gaps and understand behaviour; includingseeing what parts of the customer journey can be optimised and identifying what customers value. Reducing waiting time or noticing that customers get into your store but don't stay there for long are simple examples of the myriad of opportunities data can alert you to.
Traditional market research strategies are also vital in making your customers an integral part of new product or service development. Our client, the sports goods giant Adidas has made customer success and appetite a cornerstone of their products, with influencers and communities of customers playing a massive role in new product ideation and feedback delivery.
Ask the right questions
Historically, businesses have had vested interest in keeping track of market share and customer attitudes towards their brands. For the majority of players out there, doing better than most competitors in regards to customer experience has been a reason to celebrate. However, the growing role of customer success requires companies to tilt feedback collection in a way that allows them to measure the extent to which their clients have been successful with their products.
If you strive towards customer success and not basic product or service provision, it is not enough to ask your clients whether their goods arrived or time and were conveniently packaged. Measuring only these aspects will prevent you from finding out what your customer wasn't successful with. Asking personalised questions about the end result of using your product or service will further build your expertise, warn you about potential pitfalls, and build a more intimate relationship with your customer.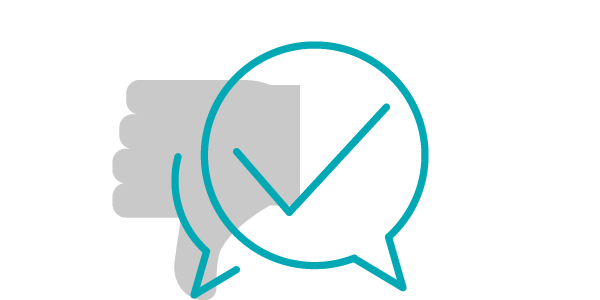 Rush before you've covered your basics
"Going for customer appetite to cover up deficiencies is a suicide," Kaloyan Stefanov, Director of Data Analytics at GemSeek contends. Companies should be very careful in their attempts to "wow" customers, unless they are solid in offering the industry must-haves. Approaching customer appetite before the company is ready may divert attention and resources better invested in strengthening the business' core propositions.
Change the core of what your product/service is about
In 2013 Microsoft launched Windows 8.0 with the ambitious vision to offer "the most powerful and flexible modern operating system across devices." This was a bold move inspired by customer's appetite to gain additional flexibility and security. The experiment sounded good on paper but backfired in reality. Drastically changed, the interface of Windows 8.0 was too "out there" for PC and desktop users who could no longer intuitively navigate the operating system, and effortlessly find what they are looking for.
Beware of taking on customer initiatives that may end up stealing the identity of your products/services. To increase rather than diminish customer loyalty, businesses should make sure they keep their core features intact when adding on "extras."
The French multinational cosmetics brand Sephora has done this well by building a uniquely attractive customer journey while retaining the cornerstones of the typical experience of going to a cosmetics store. Visiting a Sephora store, customers can receive free of charge personal make-up sessions with professionals who teach them how to best apply the brand's products to achieve the results they desire. While aiming at both customer appetite and customer success, such services are there as a bonus and do not prevent customers from going in and checking out products the way they would elsewhere.
Let others steal your magic
What once was an outstanding add-on can easily become an industry standard if your competitors can replicate your accomplishment with no difficulty. To prevent that from happening, you need to choose hard-to-replicate differentiators.
Sephora has successfully managed to safeguard its reputation as a disruptor in its industry despite pressure from competition. By providing its loyal customers with exclusive access to events and offers by up-and-coming influencers and niche cosmetics brands, Sephora has leveraged the power of its resources and networks and prevented competitors from offering similarly appealing perks.
Push your client away
You cannot have customer loyalty without customer success. Even if you are delivering an outstanding product or service   you need to ensure all interactions are seemless.
Another client of ours, a large European telecom faced staggering churn rates following the signing of new contracts. They offered unparalleled TV service, along with great value packages, and it was a mystery why considerable percentage of new clients would drop them within a few weeks. What was going on?!
A client feedback survey revealed that the self-start installation package the company offered was the definitive breaking point generating disloyal customers. Those unable to independently install the TV service quickly grew impatient and switched to another provider. Discovering this flaw, the company rapidly transformed the installation step of its customer journey and repaired its customer retention.
Building up customer appetite and success may be intricately linked to customer loyalty, but it is often costly and time-consuming. The positive and not-so-positive experiences of global brands experimenting in the space show that such initiatives should be well-planned with respect to potential ROI, as well as threats.