How does 5G affect our daily lives and what are the most controversial opinions on the topic? To find out, we went on Twitter and scraped thousands of online conversations from European users. Our discoveries diversified in nature – from tech-savvy users, explaining how does the technology function and what are the benefits, to opinionated science rivals, claiming 5G causes health issues and irreversible damages.
While it's unclear if the 5G deniers movement will have any direct impact on business, misinformational pieces with negative sentiment will definitely harm customers' trust in mobile operators and their brand equity. Not communicating the benefits and potential risk of a new technology adoption provides an ideal environment for speculation and conspiracy theories.
The Vodafone Conspiracy
5G CAUSING COVID-19
A leaked video of a former self-proclaimed Vodafone executive made the daily buzz feeds through preaching the coronavirus outbreak is a global plot to install 5G mobile phone masts and track the world's population through vaccines.
Vodafone remained a trending topic for a few days. Although the company didn't face a tremendous negative backlash, there were reports of multiple local attacks of technicians working on the UK broadband infrastructure. The telco provider did, however, came up with an official statement, calling out the claims as "fake news".
The discussion distinguished three major participant groups: believers, non-believers and inbetweeners.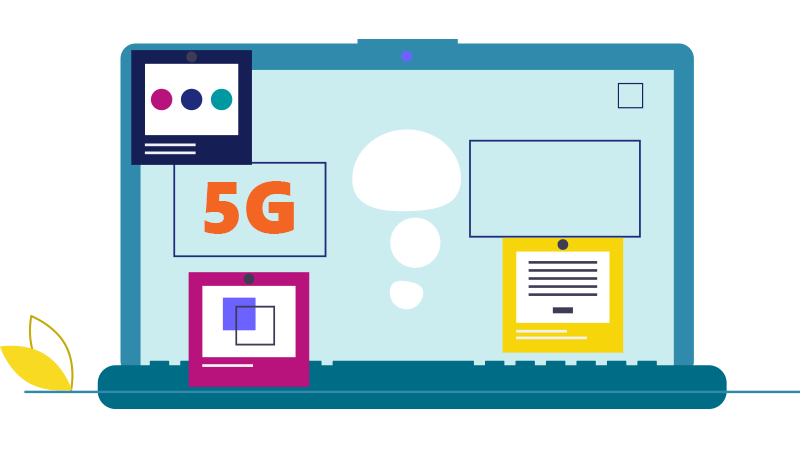 BELIEVERS
Believe and retweet fake news.
Believe they're being tracked and spied on.
Believe COVID-19 appeared in Wuhan because of their 5G infrastructure.
Believe 5G increases health risks because of the wave transmission.
NON-BELIEVERS
Share information on the benefits of faster connectivity.
Fact-check and share articles, pointing out 5G was existent before the pandemic.
Seek and share information about COVID-19 from trustworthy sources.
INBETWEENERS
Express confusion and inability to make sense of the information available online; want to know more about 5G.
Question why would big companies lie and wonder why the government is not coming up with an official statement.
BELIEVERS
"Just because we haven't yet been able to discover the extent of damage cause by #5G, it doesn't mean there are no big risks. There have been no proper mid or long term studies. Long list of killer innovations once thought safe!"
– @majidssurgery, Apr 4, 2020
NON-BELIEVERS
"How the hell should 5G be better for spying than 4G with not even 10% of the range? Higher speed doesn't help with spying, range does. So it would make more sense to burn down 3G and 4G towers lol"
5G & Health Issues
A CORRELATION BETWEEN 5G & CASES OF POOR HEALTH
Most health-related comments claim the same things as believers from the Vodafone conspiracy conversations.
Some believe 5G causes radiation poisoning through depriving their bodies from oxygen.
Others claim 5G helps the coronavirus to spread faster.
People who feel unwell claim their discomfort is caused by 5G waves.
Some users tend to believe protective masks contain 5G wires.
This discussion, too, divides the people into believers and non-believers.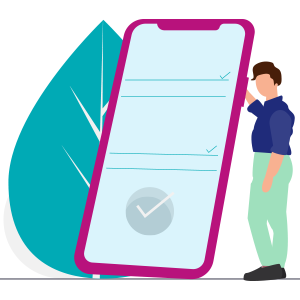 5G technology is not placed in medical grade mask and do not cause cancer. When people make outlandish claims, always ask them the cite their source of information. 9/10 they cannot.
– @thetracysimone, Jul 10, 2020
5G & Connectivity Speed Upgrades
IS IT WORTH IT?
There are active debates on the benefits of having 5G and the difference it makes, compared to 4G. Mostly tech-savvy users believe it's worth mentioning there's still not good enough coverage of 4G. This opens up the discussion with telco providers: is it worth putting efforts into 5G infrastructure if there's not enough coverage of the already-existent one?
BELIEVERS
[…]There is a vast amount of the UK that doesn't have access to fiber or high speed internet readily. Mostly rural communities struggle with good coverage and it access to the internet must be seen as a utility, like electricity or gas. 5g has a bigger coverage area.
-@Fatboynotsosli2, Jul 14, 2020
NON-BELIEVERS
I think they're wasting time money and effort for things that aren't really needed. Maybe they should think about getting 4G everywhere first. That would be nice. Instead of ramming 5G down our throats (vodafone) when it's pants round here, even in town.
– @ETusty, Apr 4, 2020
Data Security
WIDESCALE ADOPTION HIDES CYBERSECURITY RISKS
Faster and stronger connection provides for higher data security risks. Whether the vast adoption of 5G will improve speed and connectivity issues, there are multiple concerns government and telecommunication providers must take into consideration.
Manufacturers produce smart devices with lower security.
Current security monitoring will be strained due to the increasing bandwidth.
The 5G infrastructure has more traffic routing points, making it more difficult to monitor.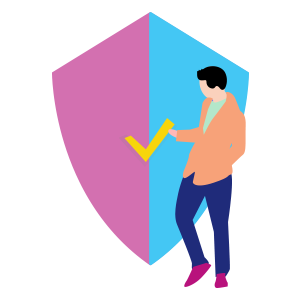 So government is banning Huawei from 5G networks…. by 2027 at a cost of billions to taxypayer. Question: if it's all such an imminent threat to our security why can we put up with it for seven years. Or am I missing something?
@Otto_English, Jul 14, 2020
Telco Providers
THE GROWING NEED OF UNDERSTANDING CUSTOMERS BETTER
The lack of reliable information on 5G's impact directed towards telco customers resulted in thousands of discussions with negative sentiment. Most of them talking about conspiracy theories, rather than the benefits the 5G technology will bring. There are multiple factors at play that coincided in an unfortunate manner:
Growing health concerns and general anxiety boosted by the COVID-19 pandemic
Complex geopolitical moves related to 5G technology
The generally decreasing customer trust in corporations
5G is knocking on the door. According to a recent forecast, by 2025 we will have a global adoption of 20.1%.
50% – Developed Asia
48% – North America
34% – Europe
22% – Developing Asia
21% – GCC Arab states
12% CIS
7% – Latin America
4% – Rest of MENA
3% – Sub-Sahara Africa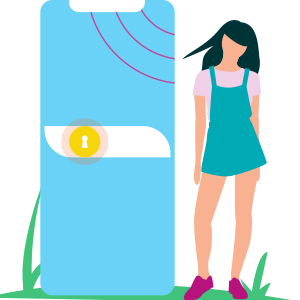 We don't call wifi 5G cos it's 5Ghz tho. 5G just means fifth generation.
Plus the nutters will simply point out how 5G cellular goes to 70GHz+. Many accept 4G is safe but are scared cos "5G is higher frequency!
Makes zero difference for safety, of course, but it IS higher freq.
@markmcan, Apr 14, 2020
What's next?
THE WAY FORWARD
Before building the costly 5G infrastructure, there are jobs to be done. Our research concluded massive communication and information gap between telecommunication companies and their customers. People can't distinguish truthful facts from the flood of false claims.
And whilst there are well-educated users who put up the time and effort to explain the essence of the technology, telecommunication providers are still not communicating the 5G adoption in a clear and efficient manner. Ultimately, this is the sole factor that will affect enterprise growth once the deployment is complete. Inevitably, telcos will face the growing number of anxious customers, going off the grid for an internet detox.
Listening and educating customers has never been more vital.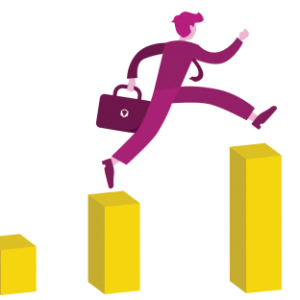 Ready to speed up your customer experience success?
Review the state of your current CX program.