We are proud and humbled to announce that our project with HeidelbergCement Group was awarded at the Customer Centricity World Series virtual finals ceremony last night, May 19th 2021 in 3 categories:
Business Change or Transformation
B2B Customer Centricity
OVERALL WINNER
HeidelbergCement's customer-centric transformation overcame competition from Volvo, Brenntag and others in the Business Change or Transformation Category and from Moxtra, S&P Global and Dialog and more in the Customer Centricity in B2B Category.
The jury bestowed our project with the OVERALL WINNER award choosing it among all other global business leaders, who entered the contest, such as Vivo Telefonica, Virgin Mobile, ING, Danske Bank, Bristol Myers Squibb, etc.
The Customer Centricity World Series Awards, run by ARCET Global had over 300 Entries from over 110 companies across 38 countries. After a difficult shortlisting, 154 Finalist Entries were evaluated by large panels of independent expert judges.
"The standard of the competition was truly outstanding. The level of the scoring was much higher than any event I have been involved in previously. All Finalists should be immensely proud of what they have achieved and a huge congratulations to all the Highly Commended and Winning Companies, " says Mark Hamill, CEO of ARCET Global.
HeidelbergCement's global B2B CX strategy that inspires customer-led business transformations
The global CX program of HeidelbergCement Group was launched in 2015 to initiate a customer-centric transformation, support the differentiation of products and services by a closer alignment with customers and increase customer lifetime value. The CX program's flexible design allows each market to adapt it to its strategic agenda, market conditions and culture, which differs greatly from continent to continent.
The transformation of each market is enabled by an end-to-end methodology, loosely based on a Net Promoter System® approach, that doesn't just stop at measuring, but focuses on action and empowers employees to create greater customer value.
The GemSeek CX Platform is the technology enabler of the program which enables executives to track feedback in real-time, analyze it, close-the-loop with dissatisfied customers and initiate strategic CX improvements based on the gathered insights. Since the start, 43 markets have launched the program and 2135 CX improvement initiatives have been completed.
As a result, global NPS® score has been growing continuously. Studies also show customer satisfaction translates to business performance through loyalty, a higher share of wallet and lower price sensitivity.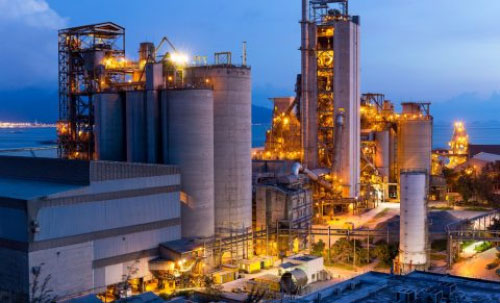 Heidelberg Cement Accelerated its Customer-Centric Transformation Journey on 38 Markets with GemSeek's CX Platform
The GemSeek CX platform was a key driver of Heidelberg's journey from the early stages of its NPS program to a truly global CX framework that not only measures customer satisfaction, but enables multiple strategic, localised improvement initiatives.