Firestart your journey with a linked 360 experience management program
The long-awaited episode 14 is dedicated to one of the hottest industry topics – Experience Management (EX). In these session, we discuss the latest trends and the growing demand to link CX to EX, as well as what is the actual connection between these two.
Stay tuned to learn which are the low-hanging fruits each company can take advantage of and how to start your journey to success with a 360 experience management program.
About our guest
Enrique Gomez Alonso is a seasoned C-level executive with over 2 decades of experience in driving organisatioal success through the creation and strategic oversight of experience transformation programs. In his career, Enrique has been part of the consulting teams at leaders such as Accenture and McKinsey. Currently Enrique is acting as a principal XP South EMEA at Medallia.
You can connect with Enrique via LinkedIn.
More and more companies are linking their CX programs to their EX programs. Why the trend is growing?
The first reason is, because we all conceptually understand the importance of employee engagement. There's this quote from Richard Branson: "Take care of your employees and they will take care of your customers."
The last year with COVID-19 prompted more companies to make some changes. Organisations started realizing that it's important to pay more attention to the employees beyond the usual pool surveys that every company's done for the past 50 years. An annual push survey, part of a joint project between Medallia and Salesforce focusing on customer engagement showcased 83% of customers declare that the treatment of employees during a crisis situation, like the pandemic, influences their decision to buy from the company again.
They've seen the multiplier effect of combining and linking a customer experience program with their employee experience program. Not employee engagement only, but employee experience.
If you have the impact of two on the customer span and two for employee experience in isolation, when you put these two together, the effect of customer experience and employee experience is a multiplier of five. In this case, 2+2 makes 5.
It's the magical reason why now everybody talks about employee experience.
What's the actual connection between CX and EX?
There's a need to evolve our proposition to meet the customer's expectations. This should be a part of the customer experience programs. How do you leverage your employees to get this innovation into your product, into your services, into these different entities and different pieces? If you look through the customer's point of view, it should become a part of your own point of view.
You can combine both views and identify painpoints which are the best authority attributes on the employee experience that have a greater impact on the overall CX. For example, companies that assigned NPS to the employee experience increased their customer's NPS because both programs were tied together.
Leveraging the innovation in the products and services through the employees provides a better customer service.
How does technology reduce the employee turnover and how does it affect the financial metrics of a company in the end?
Companies that have already been working on EX already see around 70% higher productivity in their employees and about 50% lower turnover. They have seen about 40% less absenteeism. For example, if a factory has had security issues and has started implementing an employee experience program, gradually the number of incidents starts to decrease. This is how you see the direct impact on the turnover.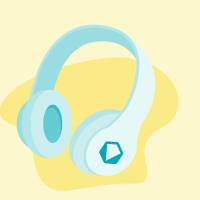 Don't forget to like and subscribe to never miss an episode!
About the CX Impact Podcast
The CX Impact Podcast focuses on pain points companies face in their day-to-day customer experience programs and provides recommendations on how to speed up your CX success. Our host – CX champion, Momchil Blaskov, is deep-diving into real CX stories thorough honest conversations with thought leaders and industry experts.
About the Host – CX Champion Momchil Blaskov
Both top-performing CX champion, CX consultant and CX podcaster – Momchil Blaskov speaks and breathes customer experience. With a solid background in insights and product development, he has consulted GemSeek's portfolio of Fortune 500 clients on their road to ultimate customer excellence. 
Talk to Momchil on LinkedIn.