Firestart your journey with a linked 360 experience management program
The long-awaited episode 14 is dedicated to one of the hottest industry topics – Experience Management (EX). In these session, we discuss the latest trends and the growing demand to link CX to EX, as well as what is the actual connection between these two.
Stay tuned to learn which are the low-hanging fruits each company can take advantage of and how to start your journey to success with a 360 experience management program.
About our guest
Enrique Gomez Alonso is a seasoned C-level executive with over 2 decades of experience in driving organisatioal success through the creation and strategic oversight of experience transformation programs. In his career, Enrique has been part of the consulting teams at leaders such as Accenture and McKinsey. Currently Enrique is acting as a principal XP South EMEA at Medallia.
You can connect with Enrique via LinkedIn.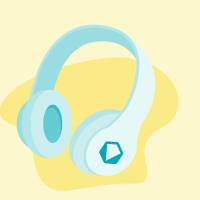 Don't forget to like and subscribe to never miss an episode!
About the CX Impact Podcast
The CX Impact Podcast focuses on pain points companies face in their day-to-day customer experience programs and provides recommendations on how to speed up your CX success. Our host – CX champion, Momchil Blaskov, is deep-diving into real CX stories thorough honest conversations with thought leaders and industry experts.
About the Host – CX Champion Momchil Blaskov
Both top-performing CX champion, CX consultant and CX podcaster – Momchil Blaskov speaks and breathes customer experience. With a solid background in insights and product development, he has consulted GemSeek's portfolio of Fortune 500 clients on their road to ultimate customer excellence. 
Talk to Momchil on LinkedIn.