We are proud to be the first Medallia partner to publish an app after the Experience Management company opened up to external providers its apps marketplace – Medallia Xchange. Predictive NPS – the customer analytics model that predicts satisfaction scores for 100% of your customer base – is now available upon request for Medallia Experience Cloud.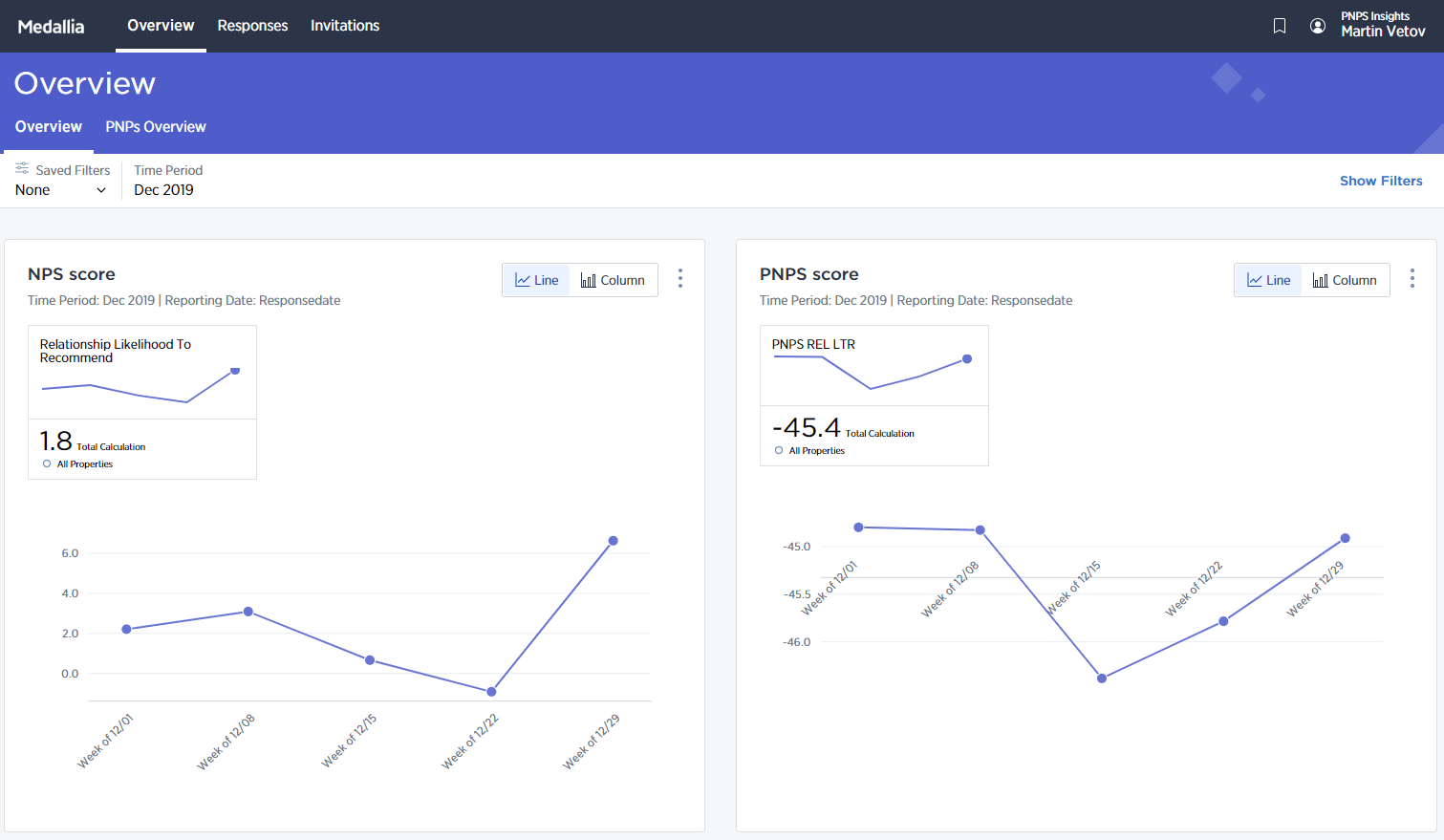 What is Predictive NPS?
Predictive NPS solves one of the biggest challenges CX executives are facing as their programs mature – evaluating and scaling the impact of customer experience on business metrics. There are two main reasons why business impact is hard to measure:
Strategic improvements have long-term overarching effects that are hard to estimate
Direct customer impact – what do you do to improve the individual customer's experience – is limited by the CX surveys response rates you manage to achieve. For most B2C businesses they range between 5% and 20% at best.
That's why we created Predictive NPS – an analytics model that accurately predicts satisfaction scores for your whole customer base at any moment in time. ​
Predictive NPS combines behavioural data (CRM, usage data, etc.) and attitudinal data (such as available NPS scores and other survey feedback) to predict if a customer is satisfied or unhappy with your brand or touchpoint, even if they haven't replied to any surveys.
The increased visibility on experience amplifies the benefits of Medallia to the whole customer base. Once you know how satisfied each and every customer is, you can use it to:
Increase retention by proactively contacting Detractors before they decide to churn
Optimise cost-to-serve by solving issues proactively and decreasing the number of follow-up calls
Acquire more customers organically by activating Promoters in member-gets-member programs
How does Predictive NPS work?
How can Medallia customers get Predictive NPS?
Predictive NPS is available on demand at Medallia Xchange and after installation it becomes an integral part of your customer setup at the Medallia Experience Cloud.