How to choose the right platform for your CX initiatives
Customer Experience Management technology market is growing rapidly. A few years back many new players were stepping in the market filling in different niches – for example, platforms specialised in a particular industry (B2B vs. B2C, insurance vs. telco, etc), operating in a specific region or company size (small, medium or large enterprise).
Recently we've been observing a consolidation in the market – many of the market leaders acquire or join forces with direct competitors to get a bigger market share and speed up innovation.
Still, there are so many market players which makes it hard to select the platform which answers your needs. Today we will discuss the future of the market and will provide actionable insights to CX managers on how to choose the right platform, how to make a successful implementation and how to achieve high adoption rate and prove the platform ROI.
About David Heneghan
David Heneghan is a Founder and CEO of CX Index – a Voice of the Customer platform based out of Dublin in Ireland. During his career, he has worked for companies such as Credit Suisse and United Drug.
Back in 2012, he co-founded CX Index in Dublin, Ireland. CX Index is a world-class solution with customers from a myriad of sectors across the globe. According to Gartner, it is one of the leaders in the space, based on their "vision and technology".
"Make the life of your customers easier – they need simplicity which can be achieved through your VoC platform."

– David Haneghan, for the CX Impact Podcast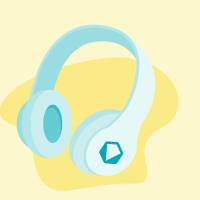 Don't forget to like and subscribe to never miss an episode!
About the CX Impact Podcast
The CX Impact Podcast focuses on pain points companies face in their day-to-day customer experience programs and provides recommendations on how to speed up your CX success. Our host – CX champion, Momchil Blaskov, is deep-diving into real CX stories thorough honest conversations with thought leaders and industry experts.
About the Host – CX Champion Momchil Blaskov
Both top-performing CX champion, CX consultant and CX podcaster – Momchil Blaskov speaks and breathes customer experience. With a solid background in insights and product development, he has consulted GemSeek's portfolio of Fortune 500 clients on their road to ultimate customer excellence. 
Talk to Momchil on LinkedIn.