All experts agree that CX is more important than ever in the time of crisis. In this episode together with my guest Jeff Sheehan, CX expert with over 25 years of experience, we will zoom into what are the differences in CX in Europe vs. the USA, how to show empathy and have a proper tone of voice during crisis, what will happen with CX after the crisis and how the mix of  people, process and technology will change.
About Jeff Sheehan
Jeff Sheehan is a customer Experience professional with over 25 years of experience. He has deep skills and expertise in customer engagement, consulting, customer service operations, service sales, digital technology implementation and leadership. Jeff worked for companies such as Apple, RSM LLP, NCR Corp. and CSC (now DXC Technology) and the U.S. Army.
 In 2018 he moved to Ireland where he started his own CX consultancy. You can find Jeff on LinkedIn.
"Never forget that the business of CX is to drive business"

– Jeff Sheehan, for the CX Impact Podcast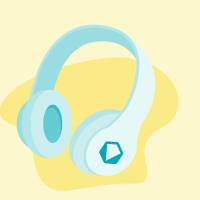 Don't forget to like and subscribe to never miss an episode!
About the CX Impact Podcast
The CX Impact Podcast focuses on pain points companies face in their day-to-day customer experience programs and provides recommendations on how to speed up your CX success. Our host – CX champion, Momchil Blaskov, is deep-diving into real CX stories thorough honest conversations with thought leaders and industry experts.
About the Host – CX Champion Momchil Blaskov
Both top-performing CX champion, CX consultant and CX podcaster – Momchil Blaskov speaks and breathes customer experience. With a solid background in insights and product development, he has consulted GemSeek's portfolio of Fortune 500 clients on their road to ultimate customer excellence. 
Talk to Momchil on LinkedIn.