Taking CX Programs to the Next Level
In this episode, we are giving the stage to one of the leading CX women experts. We focus our attention on how to design and execute digital transformative and impactful CX solutions, how to move your CX program to the next level, why now is the time to invest in CX and how to guarantee your success. We also list CX program principles which are valid across all industries. All is wrapped up with fascinating real-life examples.
Liliana Petrova is a customer experience consultant committed to pursuing the customer happiness. She has developed CX programs from initial concepts through securing budgets and approval from the senior executive leadership team to seamless execution and continuous improvement. Liliana currently has her own consultancy where she helps some of the market leaders to desing creative customer experiences that lead our industry and our clients into the future. She is also a well publicly known speaker and coach. You can find Liliana on LinkedIn.
Be brave. Think big. Elevate your aspirations. Go and design a bigger problem.

— Liliana Petrova, for the CX Impact Podcast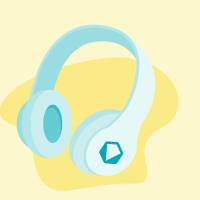 Don't forget to like and subscribe to never miss an episode!
About the CX Impact Podcast
The CX Impact Podcast focuses on pain points companies face in their day-to-day customer experience programs and provides recommendations on how to speed up your CX success. Our host – CX champion, Momchil Blaskov, is deep-diving into real CX stories thorough honest conversations with thought leaders and industry experts.
About the Host – CX Champion Momchil Blaskov
Both top-performing CX champion, CX consultant and CX podcaster – Momchil Blaskov speaks and breathes customer experience. With a solid background in insights and product development, he has consulted GemSeek's portfolio of Fortune 500 clients on their road to ultimate customer excellence. 
Talk to Momchil on LinkedIn.