Bring Awareness to Your CX Initiatives through CX Industry Recognition
The dedicated work of a large number of organisations, institutions and associations make it possible for local CX networks, professionals and CX platforms to become a part of a global community. Industry awards are playing big role in this growing and evolving ecosystem.
This episode of the CX Impact Podcast focuses on the value of CX awards and industry recognition. How does it help to bring attention to your CX initiatives, the importance of communicating with your industry peers and how did that change after COVID-19.
About Neil:
Neil Skehel is the founder and CEO of Awards International. Awards International is an organisation running business awards and conferences among which are the International CX awards, UK CX awards, South East Europe CX Awards, Digital experience awards, Employee experience awards and Gulf CX awards and owner of CXM. Neil has over 30 years of experience on various roles in Sales, Marketing and Operations ins some of the market leaders such as McDonald's and Castrol.
Seek first to be understand and then to be understood – put effort into listening.

— Neil Skehel, for the CX Impact Podcast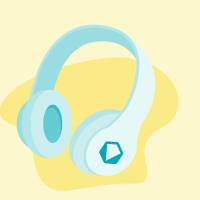 Don't forget to like and subscribe to never miss an episode!
About the CX Impact Podcast
The CX Impact Podcast focuses on pain points companies face in their day-to-day customer experience programs and provides recommendations on how to speed up your CX success. Our host – CX champion, Momchil Blaskov, is deep-diving into real CX stories thorough honest conversations with thought leaders and industry experts.
About the Host – CX Champion Momchil Blaskov
Both top-performing CX champion, CX consultant and CX podcaster – Momchil Blaskov speaks and breathes customer experience. With a solid background in insights and product development, he has consulted GemSeek's portfolio of Fortune 500 clients on their road to ultimate customer excellence. 
Talk to Momchil on LinkedIn.