Understanding the trade-offs of bringing value to your customers
We're brining you an episode, full of extremely valuable information on another CX-transforming concept – Decision-as-a-Service. The conversation with our guest focuses on the key steps of the DaaS implementation process, and sheds more light on another framework we've discussed prior – jobs-to-be-done, as well as meta jobs, executed by staff members.
Graham Hill is a management consultant, Interim and Director with over 30 years of experience directing business transformation projects. He designs, develops, delivers and operates complex marketing and customer experience management projects for major corporate clients in finance, telco and high-tech among others. Currently, Graham acts as an Associate Director at Optima Partners. Talk to Graham on LinkedIn.
Understand the trade-offs that you need to make in delivering value for customers, and delivering value for yourself as a company.

— Graham Hill, for the CX Impact Podcast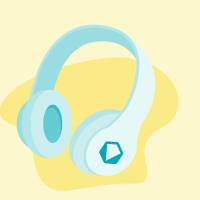 Don't forget to like and subscribe to never miss an episode!
About the CX Impact Podcast
The CX Impact Podcast focuses on pain points companies face in their day-to-day customer experience programs and provides recommendations on how to speed up your CX success. Our host – CX champion, Momchil Blaskov, is deep-diving into real CX stories thorough honest conversations with thought leaders and industry experts.
About the Host – CX Champion Momchil Blaskov
Both top-performing CX champion, CX consultant and CX podcaster – Momchil Blaskov speaks and breathes customer experience. With a solid background in insights and product development, he has consulted GemSeek's portfolio of Fortune 500 clients on their road to ultimate customer excellence. 
Talk to Momchil on LinkedIn.