In CX, the happy customers are the cheering fans on the stadium, in front of the TV and online
This episode focuses on the t of similarities between customer experience and Gregorio's passion sport – soccer. How he transforms the sports methodology into his day-to-day work and coaching, and who are the customers from the soccer's perspective. Gregorio opens the doors to CX education and how AI technology helps to bring a mediocre program to the next level.
Gregorio Uglioni, CCXP is a renowned customer experience expert and consultant, heading the business transformation at KSW (Kantonsspital Winterthur), judge at global CX awards, international speaker at webinars and conferences, lecturer on CX at the Lucerne University of Applied Science, as well as a host of the CX Goalkeeper Podcast. Connect with Gregorio on LinkedIn.
It doesn't really matter if your company is B2B or B2C. At the end is the human relationships that matter.
– Gregorio Uglioni, CCXP
Before you start implementing important changes, you need to first change the mindset of the employees and focus on operations. For example contact centers. They are a value-generating machines for the business, and the value they create can be measured. This is just the beginning of a great CX program that grows and expands in the future.
The winner takes it all
In soccer, the total of players are twice as much, as the ones that play on the field. The 11 best players are chosen based on the same KPIs. To win the game, these players work together to score more goals than the others. If we translate this concept into CX, the different teams and positions across the organisation are the players on the field. What's identical is that regardless of their role, they all have a common goal – achieve organisational success. For a business to be successful, achieve profit and continue operations, it first needs a precise definition of what success looks like and stick to that.
Sometimes wins come later than anticipated
Both in CX and soccer, there are a ton of KPIs that can be measured. And based on this information, the CX team can grow together and strengthen their game.
You cannot always win, but you need to learn, train and create great experiences for your customers.
– Gergorio Uglioni, CCXP
In soccer, the coach selects the best players that can achieve together this success. It's very similar to agile-style of working. You choose the best teams, you give them a goal to achieve and let them find the sync they need in order to be successful.
The five emerging trends in customer experience, as Forrester state in their annual report, focus on:
accessibility
privacy
instant gratification is over
the customer isn't always right.
Another common problem, especially for the US market, is the lack of qualified professionals for certain professions. Another great roadblock might be the different frames of mind regarding going back to the office, or working from home.
2022 will be very much about employees first. We are digitising only on the customers' side. They have the best possible channels, and then you see a contact center agend who has to deal with multiple systems at the time. He simply loses focus, hence he cannot deliver a superior customer experience.
Companies can win a match, but if they want to win the championships, they first need to be consistent in delivering outstanding experience to their customers.
– Gregorio Uglioni, CCXP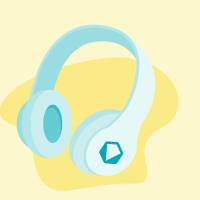 Don't forget to like and subscribe to never miss an episode!
About the CX Impact Podcast
The CX Impact Podcast focuses on pain points companies face in their day-to-day customer experience programs and provides recommendations on how to speed up your CX success. Our host – CX champion, Momchil Blaskov, is deep-diving into real CX stories thorough honest conversations with thought leaders and industry experts.
About the Host – CX Champion Momchil Blaskov
Both top-performing CX champion, CX consultant and CX podcaster – Momchil Blaskov speaks and breathes customer experience. With a solid background in insights and product development, he has consulted GemSeek's portfolio of Fortune 500 clients on their road to ultimate customer excellence. 
Talk to Momchil on LinkedIn.