Your CX Program Needs a Fresh Perspective
CX programs sometimes fail. The worst thing a CX leader can do in such situation is give up. Typically, when a customer experience initiative is not performing well enough, there are multiple ways to determine whether to continue further and workarounds to fill-in the gap before a crisis happens.
In this episode of the CX Impact Podcast, we talk about what are the signals to watch and ways to get alerted when something goes wrong.
About Stefan Osthaus
Stefan is a CX expert with over two decades of experience. He has a proven track record of building an impactful and transformative CX programs from scratch. Currently, Stefan is a CEO at experience5, where he helps large, multi-business units, multinational organizations to improve their customer experience programs and complement them with employee experience efforts.
He is a sought‐after keynote speaker and the author of The End of Work-Life Balance. Stefan is also a president and founder of the Customer institute and board member of the global business partnership Executive Experience Consultants.
Think of your CX program as a huge train. It moves across the entire organization. There will be success, unless you stop moving.

— Stefan Osthaus, for the CX Impact Podcast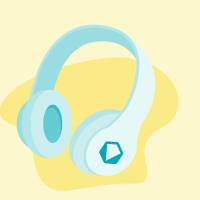 Don't forget to like and subscribe to never miss an episode!
About the CX Impact Podcast
The CX Impact Podcast focuses on pain points companies face in their day-to-day customer experience programs and provides recommendations on how to speed up your CX success. Our host – CX champion, Momchil Blaskov, is deep-diving into real CX stories thorough honest conversations with thought leaders and industry experts.
About the Host – CX Champion Momchil Blaskov
Both top-performing
CX champion
, CX consultant and CX podcaster – Momchil Blaskov speaks and breathes customer experience. With a solid background in insights and product development, he has consulted GemSeek's portfolio of Fortune 500 clients on their road to ultimate customer excellence. 
Talk to Momchil on LinkedIn.