In this episode, our host Momchil has a honest conversation with GemSeek's managing director – Ivaylo Yorgov on competition and the importance of being confident and able to deliver on your CX promises. You will learn how to track CX initiatives, check on what your competitors are doing and efficient tips and tricks to gain competitive advantage.
Ivaylo has over 15 years of experience in CX and delivering data-driven insights. Throughout the years he has helped many of the global Fortune 500 companies to build and run impactful competitive CX programs. Currently, Ivaylo is leading GemSeek's insights teams. He is on a mission to get to the hearts and minds of today's consumers turning 'What if you knew' statements to 'Now you know about the future". Ivaylo is a keen runner and a photographer, and he recently started his own concrete jewelry brand.
You can connect with Ivaylo on LinkedIn.
It's about building this emotional element of care, of empathy within companies, so they can empathise with their own customers.

— Ivaylo Yorgov, for the CX Impact Podcast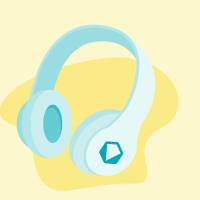 Don't forget to like and subscribe to never miss an episode!
About the CX Impact Podcast
The CX Impact Podcast focuses on pain points companies face in their day-to-day customer experience programs and provides recommendations on how to speed up your CX success. Our host – CX champion, Momchil Blaskov, is deep-diving into real CX stories thorough honest conversations with thought leaders and industry experts.
About the Host – CX Champion Momchil Blaskov
Both top-performing CX champion, CX consultant and CX podcaster – Momchil Blaskov speaks and breathes customer experience. With a solid background in insights and product development, he has consulted GemSeek's portfolio of Fortune 500 clients on their road to ultimate customer excellence. 
Talk to Momchil on LinkedIn.