The Human Experience in Healthcare
We will into the Patient experience world to learn how to provide compassionate care and why this leads to improvement in clinical, operational and financial outcomes. We provide many practical examples of how to start a patient experience program, run it smoothly and why we should shape our experience as humans (patients, physicians and providers) together. We discuss the impact of COVID-19 on PX and what's the way forward.
About Tiffany Christiansen: 
Tiffany is the Vice President of Experience Integration at The Beryl Institute. Her approach shifts towards the viewpoint of a patient diagnosed with cystic fibrosis and a survivor, having undergone two double lung transplants. Tiffany is a patient experience leader and a renowned keynote speaker. Her work serves as a bridge between the professional and patient experience, grounded in strategies to capture and act on the lived experience of staff, clinicians, patients and families.
Other important factors she focuses on are integration of safety, quality and experience in healthcare and authentic integration of the patient's voice for meaningful improvement.
Tiffany is an author of three books, exploring advocacy, end-of-life planning and partnership strategies in healthcare. You can reach Tiffany on twitter.
"Be present and open your mind for the ones who receive care"

— Tiffany Christiansen, for the CX Impact Podcast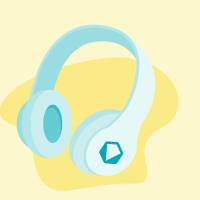 Don't forget to like and subscribe to never miss an episode!
About the CX Impact Podcast
The CX Impact Podcast focuses on pain points companies face in their day-to-day customer experience programs and
provides recommendations on how to speed up your CX success
. Our host – CX champion, Momchil Blaskov, is deep-diving into real CX stories thorough honest conversations with thought leaders and industry experts.
About the Host – CX Champion Momchil Blaskov
Both top-performing CX champion, CX consultant and CX podcaster – Momchil Blaskov speaks and breathes customer experience. With a solid background in insights and product development, he has consulted GemSeek's portfolio of Fortune 500 clients on their road to ultimate customer excellence. 
Talk to Momchil on LinkedIn.