Get to know the environment and the end users of your product, before further developing the idea
Season 2's first episode of the CX Impact Podcast takes another perspective on customer experience, focusing on the foundational research and insights that could be later used for sales enablement and innovation within the healthcare domain.
Our guest – a certified medical practitioner and seasoned expert in customer experience– Dr. Carl Machado, join us for a very different conversation on healthcare innovations, and how vitally important it is for product managers and professionals to be both conceptually and physically aware of the environment they're developing products for.
You can connect with Carl via LinkedIn.
Jazz and Customer Experience are very much alike
Outside of his day-to-day work duties as a sales enabler and innovation hunger, Dr. Carl Machado is also known to be a prolific jazz musician. He believes that there is one fundamental similarity between customer experience in healthcare, and jazz. And that is improvisation. Using creativity is of key importance both in creating music pieces with a twist, as well as winning and converting prospects into customers.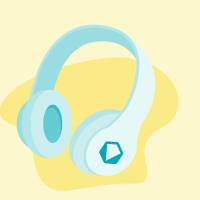 Don't forget to like and subscribe to never miss an episode!
About the CX Impact Podcast
The CX Impact Podcast focuses on pain points companies face in their day-to-day customer experience programs and provides recommendations on how to speed up your CX success. Our host – CX champion, Momchil Blaskov, is deep-diving into real CX stories thorough honest conversations with thought leaders and industry experts.
About the Host – CX Champion Momchil Blaskov
Both top-performing CX champion, CX consultant and CX podcaster – Momchil Blaskov speaks and breathes customer experience. With a solid background in insights and product development, he has consulted GemSeek's portfolio of Fortune 500 clients on their road to ultimate customer excellence. 
Talk to Momchil on LinkedIn.