Building a Successful CX Program from Scratch
In this episode, we dive into two of the hottest questions in the industry – how to prove the financial impact of your CX program and align across the customer journey. In the first part of the conversation, we will provide guidelines and examples on how to show your program ROI and how to go one step further and link your CX overall performance to operational and behavioural data. In the second part, we will discuss why it is important to work with other departments across the journey and how to do to it.
About Diane:
Diane Magers is an accomplished senior customer experience, sales and marketing executive. She has rich experience in driving contribution to bottom-line results through strategic planning and designing services to deliver consistent brand and value messaging. Diane has over 25 years of proven ability to identify opportunities in customer interactions in startups, mid-size and Fortune 100 companies such as Sysco and AT&T and recently CEO for the CXPA. Diane is also a sought public speaker and thought leader. You can find Diane on LinkedIn.
Be persistent change leader and tell two stories – the value one and the human one.

— Diane Magers, for the CX Impact Podcast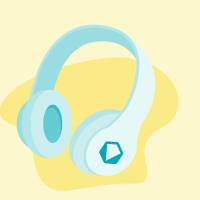 Don't forget to like and subscribe to never miss an episode!
About the CX Impact Podcast
The CX Impact Podcast focuses on pain points companies face in their day-to-day customer experience programs and provides recommendations on how to speed up your CX success. Our host – CX champion, Momchil Blaskov, is deep-diving into real CX stories thorough honest conversations with thought leaders and industry experts.
About the Host – CX Champion Momchil Blaskov
Both top-performing CX champion, CX consultant and CX podcaster – Momchil Blaskov speaks and breathes customer experience. With a solid background in insights and product development, he has consulted GemSeek's portfolio of Fortune 500 clients on their road to ultimate customer excellence. 
Talk to Momchil on LinkedIn.