Make the most out of your CX partnerships
In this episode of the CX Impact Podcast, our host Momchil Blaskov has a sit down with procurement expert Alex de Groot. What it takes to sustain a credible partnership with a CX vendor? How to select your CX vendor and ways to boost the value while keeping costs reasonable.
Alex has over decade of experience in procurement expert. His resume includes internationally-renowned companies such as KPN International, BT and T-Systems. For the past few years, Alex has been a part of the global procurement team in Signify.
Show customers you care. The human factor is still alive and well in B2B.

— Michael Brandt, for the CX Impact Podcast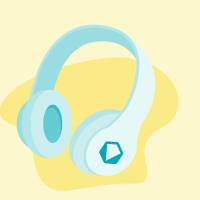 Don't forget to like and subscribe to never miss an episode!
About the CX Impact Podcast
The CX Impact Podcast focuses on pain points companies face in their day-to-day customer experience programs and provides recommendations on how to speed up your CX success. Our host – CX champion, Momchil Blaskov, is deep-diving into real CX stories thorough honest conversations with thought leaders and industry experts.
About the Host – CX Champion Momchil Blaskov
Both top-performing CX champion, CX consultant and CX podcaster – Momchil Blaskov speaks and breathes customer experience. With a solid background in insights and product development, he has consulted GemSeek's portfolio of Fortune 500 clients on their road to ultimate customer excellence. 
Talk to Momchil on LinkedIn.