Customer experience analytics is commonly considered as the discovery, collection and analysis of customer data. This data aims to help you make intelligent decisions through actionable insights. Whilst the field is rapidly growing, the exact scope and impact significantly varies from one organisation to another.
Episode 11 of the CX Impact Podcast features GemSeek's managing director and renowned customer experience expert – Morgan Evans. Morgan and Momchil talk about the challenges customer managers typically solve, how they do it and what's the reason the impact they deliver will rapidly grow.
The biggest challenge is creating a spirit of transformation across our organization that everyone can get behind.
The first challenge there is to make sure that everyone understands what it is you're trying to achieve and the structure that's going to get you there. The worst thing that can happen for any customer analytics team is that you're perceived as a data team or a reporting team, or, as you just said, a team that makes PowerPoints.
Where I've seen things work in a much more successful way is where, as I said, the company starts to get respect and a recognition of what customer analytics can actually bring. And to do that, you've really got to change the mindset within a customer analytics team to be much more of a partner to the business. The kind of, sort of aptitudes and ways of working move from just thinking about data and questions to becoming much more curious and inquisitive, much more focused on the outcome of the analysis, rather than just the analysis in itself and working it as a partner with different teams across the organization to really focus on what's important to them.
A big part of any customer ratings engagement with, let's say, people across our organization that you're partnering with, it starts first with that that process of really trying to understand what they're trying to find out the answers to. We call it the "question behind the question". So, for example, you know, a few years back, we had a piece of work where we were asked just to look at what's driving churn in a telco environment. We spend a lot of money to acquire customers, and for every customer that you lose, that investment in acquisition can become quite significant.
So the whole process to go through "okay, what's what's driving churn" you need to drill down on that and actually say, " Well, it's not what's driving churn, we focus next on what decisions are we making as a business that are having a negative impact on our customers?".
And then going even one level lower than that is to try and understand "well, okay, of those decisions or of that way we're running our business that is having a negative impact on our customer – which of those things can we actually change?
And then even one level lower than that to say, "OK, we've got these things that are within our control we can change to make the customer experience better; and then look at the value both to the customer, the customer value to the business, to come up with a prioritization of which of those issues you should tackle first."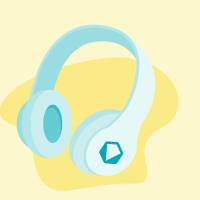 Don't forget to like and subscribe to never miss an episode!
About the CX Impact Podcast
The CX Impact Podcast focuses on pain points companies face in their day-to-day customer experience programs and provides recommendations on how to speed up your CX success. Our host – CX champion, Momchil Blaskov, is deep-diving into real CX stories thorough honest conversations with thought leaders and industry experts.
About the Host – CX Champion Momchil Blaskov
Both top-performing CX champion, CX consultant and CX podcaster – Momchil Blaskov speaks and breathes customer experience. With a solid background in insights and product development, he has consulted GemSeek's portfolio of Fortune 500 clients on their road to ultimate customer excellence. 
Talk to Momchil on LinkedIn.