Customer experience analytics is commonly considered as the discovery, collection and analysis of customer data. This data aims to help you make intelligent decisions through actionable insights. Whilst the field is rapidly growing, the exact scope and impact significantly varies from one organisation to another.
Episode 11 of the CX Impact Podcast features GemSeek's managing director and renowned customer experience expert – Morgan Evans. Morgan and Momchil talk about the challenges customer managers typically solve, how they do it and what's the reason the impact they deliver will rapidly grow.
Translate your customer experience ambitions into the metrics and the values of the different teams you're talking to.

— Morgan Evans, for the CX Impact Podcast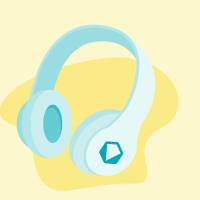 Don't forget to like and subscribe to never miss an episode!
About the CX Impact Podcast
The CX Impact Podcast focuses on pain points companies face in their day-to-day customer experience programs and provides recommendations on how to speed up your CX success. Our host – CX champion, Momchil Blaskov, is deep-diving into real CX stories thorough honest conversations with thought leaders and industry experts.
About the Host – CX Champion Momchil Blaskov
Both top-performing CX champion, CX consultant and CX podcaster – Momchil Blaskov speaks and breathes customer experience. With a solid background in insights and product development, he has consulted GemSeek's portfolio of Fortune 500 clients on their road to ultimate customer excellence. 
Talk to Momchil on LinkedIn.