Telco sector has lower NPS compared to many other industries and hasn't seen much improvement recently. How you can close the gap and build successful CX program in telco? In this episode together with my guest Dave Patarica, CX telco expert with over 20 years of experience. we will zoom into customer makes the industry special, how you can prove the ROI of your program, and boost its impact. We will also emphasize the role of CX analytics to achieve this transformation.
About David Patarica
David is a CX veteran with over 20 years of experience within the telco sector at has change many CX-related positions in UPC. He loves solving the arising challenges from meeting customer expectations whilst driving business financial growth. Dave has robust experience in building, managing and owning the quality and CX programs. His portfolio has projects involving over 20,000 employees and 20 million customers, proving ROI of NPS programs. He first did it back in 2010 when most experts in the field haven't started the conversation about NPS growth and churn reduction. In 2020 he won the European Telco CX Award: "Best use of AI in CX" for launching a virtual NPS model together with GemSeek.
"Start talking the language of your business peers and stakeholders. Explain them how changing day-to-day business can translate into sales and churn by fixing things customer complain about."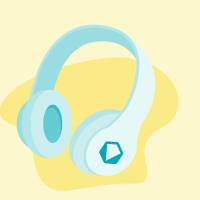 Don't forget to like and subscribe to never miss an episode!
About the CX Impact Podcast
The CX Impact Podcast focuses on pain points companies face in their day-to-day customer experience programs and provides recommendations on how to speed up your CX success. Our host – CX champion, Momchil Blaskov, is deep-diving into real CX stories thorough honest conversations with thought leaders and industry experts.
About the Host – CX Champion Momchil Blaskov
Both top-performing CX champion, CX consultant and CX podcaster – Momchil Blaskov speaks and breathes customer experience. With a solid background in insights and product development, he has consulted GemSeek's portfolio of Fortune 500 clients on their road to ultimate customer excellence.
Talk to Momchil on LinkedIn.