Building a Successful CX Program from Scratch
The pilot episode of the CX Impact Podcast focuses on the key elements to building a successful CX program, whilst providing tactical advice on how to built a strong relationship with your brand's customers.
We invited Michael Brandt – thought leader, customer experience specialist and trainer, to share insights from his own over 20-year long professional experience. For two decades, Michael dedicated his career to ABB, helping the company develop a top-notch customer experience program.
Michael Brand has over 25 years of professional experience in B2B CX. Today, he has his own consulting business, helping companies deliver outstanding customer experience. You can find Michael on LinkedIn.
Show customers you care. The human factor is still alive and well in B2B.

— Michael Brandt, for the CX Impact Podcast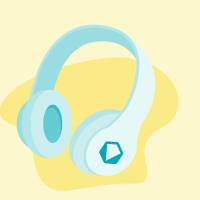 Don't forget to like and subscribe to never miss an episode!
About the CX Impact Podcast
The CX Impact Podcast focuses on pain points companies face in their day-to-day customer experience programs and provides recommendations on how to speed up your CX success. Our host – CX champion, Momchil Blaskov, is deep-diving into real CX stories thorough honest conversations with thought leaders and industry experts.
About the Host – CX Champion Momchil Blaskov
Both top-performing CX champion, CX consultant and CX podcaster – Momchil Blaskov speaks and breathes customer experience. With a solid background in insights and product development, he has consulted GemSeek's portfolio of Fortune 500 clients on their road to ultimate customer excellence. 
Talk to Momchil on LinkedIn.