From operational excellence to ultimate customer success
Episode 13 of the CX Impact Podcast focuses on the key ingredients of achieving operational excellence and ultimate customer success.
Our guest, the Global Principal of CX in HeidelbergCement – Judith van Heerwarden, sits down for a conversation on customer-centric culture and how to launch a successful CX and a global framework across 40 markets.
Judith has 10+ year-experience in cultivating problem-solving and programme design excellence, and, in the last six years, has spent over 60 per cent of her time travelling across five continents, taking local businesses and cultures on a journey from operational commodity thinking to growing commercial value. You can connect with Judith via LinkedIn.
Opportunities lie in the digitisation of the customer journey. 

— Judith van Heerwarden, for the CX Impact Podcast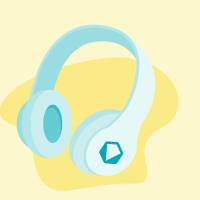 Don't forget to like and subscribe to never miss an episode!
About the CX Impact Podcast
The CX Impact Podcast focuses on pain points companies face in their day-to-day customer experience programs and provides recommendations on how to speed up your CX success. Our host – CX champion, Momchil Blaskov, is deep-diving into real CX stories thorough honest conversations with thought leaders and industry experts.
About the Host – CX Champion Momchil Blaskov
Both top-performing CX champion, CX consultant and CX podcaster – Momchil Blaskov speaks and breathes customer experience. With a solid background in insights and product development, he has consulted GemSeek's portfolio of Fortune 500 clients on their road to ultimate customer excellence. 
Talk to Momchil on LinkedIn.