Take care of your most fragile clients
Episode 16 covers the topic of fair treatment of vulnerable customers. According to the Merriam Webster dictionary, a vulnerable person is one that is easily hurt or harmed physically, mentally or emotionally.
In each business, there is a segment of vulnerable customers that due to specific factors or circumstances. Those are not limited to disabilities or old age. This segment is susceptible to poor decisions and payment problems, especially in the cases when met with aggressive sales techniques.
Our guest – Matthew Tod, helps business leaders take advantage of data, analytics and AI. In his 2 decade-long experience, he has helped Publicis Groupe establish the first UK digital advertising agency with rewards with Renault, ASDA, HP and the European Central Bank. Later on, he founded Logan Tod & Co – a leading online optimization consultancy, that to this day he runs as a CEO. His professional portfolio includes PwC, The Book People and as of November of 2019 – GemSeek. Talk to Matthew on LinkedIn.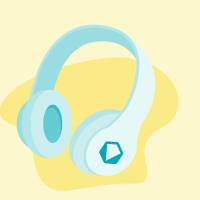 Don't forget to like and subscribe to never miss an episode!
About the CX Impact Podcast
The CX Impact Podcast focuses on pain points companies face in their day-to-day customer experience programs and provides recommendations on how to speed up your CX success. Our host – CX champion, Momchil Blaskov, is deep-diving into real CX stories thorough honest conversations with thought leaders and industry experts.
About the Host – CX Champion Momchil Blaskov
Both top-performing CX champion, CX consultant and CX podcaster – Momchil Blaskov speaks and breathes customer experience. With a solid background in insights and product development, he has consulted GemSeek's portfolio of Fortune 500 clients on their road to ultimate customer excellence. 
Talk to Momchil on LinkedIn.