Take care of your most fragile clients
Episode 16 covers the topic of fair treatment of vulnerable customers. According to the Merriam Webster dictionary, a vulnerable person is one that is easily hurt or harmed physically, mentally or emotionally.
In each business, there is a segment of vulnerable customers that due to specific factors or circumstances. Those are not limited to disabilities or old age. This segment is susceptible to poor decisions and payment problems, especially in the cases when met with aggressive sales techniques.
Our guest – Matthew Tod, helps business leaders take advantage of data, analytics and AI. In his 2 decade-long experience, he has helped Publicis Groupe establish the first UK digital advertising agency with rewards with Renault, ASDA, HP and the European Central Bank. Later on, he founded Logan Tod & Co – a leading online optimization consultancy, that to this day he runs as a CEO. His professional portfolio includes PwC, The Book People and as of November of 2019 – GemSeek. Talk to Matthew on LinkedIn.
WHAT CAUSES US TO BE VULNERABLE
There are many factors that make you potentially vulnerable. All people could be vulnerable. Why we're vulnerable? It comes down to this set of factors that are about your personal capability, about equality, about health, about what's going on in your life and about your resilience. Resilience is all about having family support and financial support. One can also be vulnerable because of your past experience with an organisation. So if you have a terrible experience and decide never to contact an organisation again, effectively you've cut off communication and that makes you potentially vulnerable to not getting the right deal. So kind of that's the that's the sort of the background to vulnerable customers and who they are, and a little bit about why they might be vulnerable.
About 50% of the UK population can be called vulnerable. 
HOW TO IDENTIFY VULNERABILITY IN CUSTOMERS
The vulnerable customer can walk in and be in a certain condition, for example they are unstable, shaky nd slurring their words. The staff should be trained to recognise that this person is not right and have a staff member assist him in the best possible way. But what happens if those customers – could be a customer base of a million, are banking digitally? How do you recognise the vulnerability in someone without having to face them? How do you identify vulnerability within the within the digital world? And the first area of research and discovery was behavioral data. The second thing was the transactional data. What transactions is the customer doing? Is there a pattern in that? And the third area to look at was what people were actually telling you.
There were three different data sources within most organizations that actually contained the clues to understanding a customer if a customer is vulnerable.
The behavioral data most organisations are already collecting because they have some form of data collection mechanism. That data can be used to build a model with ease. For example, things like the number of times people lost their log in or failed to log in. Another interesting factor is the frequency of engagements. Vulnerable people tended to engage with their organisations more frequently. Then also, rather sadly, vulnerable customers were tended not to look at products that had a future benefit. So you wouldn't find them looking at products like pensions that gave you a benefit in the future.
And we were able to bring all of those behavioral features together to create a model that can very well predict whether somebody was vulnerable or not, whether they told us they were vulnerable. And we could then use that and run that algorithm on the existing behavioral data to spot people who hadn't told us they were vulnerable but actually were behaving as if they were. And so we could use that to create a flag, which says we probably should treat this person in a different way. We then managed to repeat that project using transactional data where, for example, we found that people that expenditure on health care, for example, and on pharmacy products would go up or potentially their gambling spend would go up.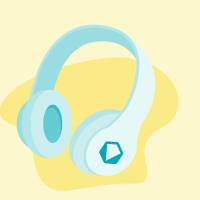 Don't forget to like and subscribe to never miss an episode!
About the CX Impact Podcast
The CX Impact Podcast focuses on pain points companies face in their day-to-day customer experience programs and provides recommendations on how to speed up your CX success. Our host – CX champion, Momchil Blaskov, is deep-diving into real CX stories thorough honest conversations with thought leaders and industry experts.
About the Host – CX Champion Momchil Blaskov
Both top-performing CX champion, CX consultant and CX podcaster – Momchil Blaskov speaks and breathes customer experience. With a solid background in insights and product development, he has consulted GemSeek's portfolio of Fortune 500 clients on their road to ultimate customer excellence. 
Talk to Momchil on LinkedIn.