Insurance CX beyond NPS | Virtual Round Table 
March 4, 16:00 (GMT+1)
Maturing from measurement to generating business value
Dear Zurich Insurance Group executives,
We're excited to invite you on an insurance-exclusive virtual round table event, where renowned industry leaders will share in-depth insights on customer experience.
*Should you experience troubles loading the registration form, please contact us directly. 
Sign up for an open conversation with speakers from:
Prioritisation of actions according to impact on NPS score and policy retention
Scaling up any closed-loop or referral programs
Personalised experience
How do we create program which links CX with customer lifetime value for greater impact
Should the Management Board have another KPI apart from NPS
We predict what customers will do next
Our clients across sectors including telecommunications, healthcare, consumer, insurance & retail have seen customer acquisition, lifetime value and loyalty significantly increase.
The proven return on investment for partnering with GemSeek establishes long-lasting relationships with our clients.
Mariella Niederkofler
Group Head of Customer Experience, Generali
Renowned leader with 10+ years of CX Experience, in different industries, experienced in implementing customer strategies in complex organizations, driving impactful actions at scale resulting in a +26% increase of promoters. Currently appointed as Group Head of CX at Generali.
Stilian Milanov
Director Insurance Practice, GemSeek
Stilian has deep expertise in Insurance Sector following 15 years experience at various executives roles in AIG and Allianz. His previous role within underwriting provides great insight on how customer experience may help meet underwriting targets and align CX program with UW governance policies.
Paul Tovey
Senior Customer Experience Manager, AIG
Paul's an accomplished Customer Experience and Market Research professional combining fresh thinking, creativity and a passion that insight be actioned to drive customer centric transformation within organisations.
Enrique Gomez
Principal Customer Experience for South Europe, Medallia
Enrique Gómez Alonso has more than 10 years of experience in customer experience, now as Principal XP South EMEA at Medallia but before he was Chief Customer Officer in Zurich Insurance Spain and before that in Vodafone Spain.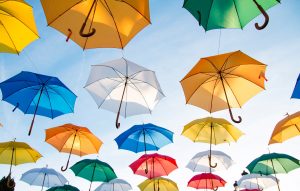 Why Insurance Companies should link Customer experience to business KPIs?
Learn more about the three main elements that will allow you to build a scalable, CX program that delivers a high ROI on its own and is able to respond to market dynamics.