Speed up your customer experience success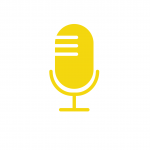 With each episode, we deep-dive into what makes your audience love you more.
The CX Impact Podcast invites industry leaders from the world's top performing companies. We ask the right questions so you can put your time and effort into taking actionable insights and gain leverage when ramping up your CX strategy and CX program.
Thought leaders open up about CX, strategy and product development. Learn how to optimise and scale your customer journey through actionable insights.
Join our global CX community and speed up your success!