 Your Free Guide to Beauty & Cosmetics Insights Fashion Week Fall 2019
#Paris #NewYork #London #Milan SS 2020
As we step in 2020, we took a look back at the digital buzz around the fall 2019 editions of Fashion Week in Paris, New York, London and Milan. We applied our advanced text analytics capabilities to analyse thousands of customer posts on Instagram and get into the hearts and makeup bags of global fashionistas.
Gain insights about the hottest trends and brands and gain a deeper understanding of the most discussed and the most engaging topics.
Get your FREE insights report now.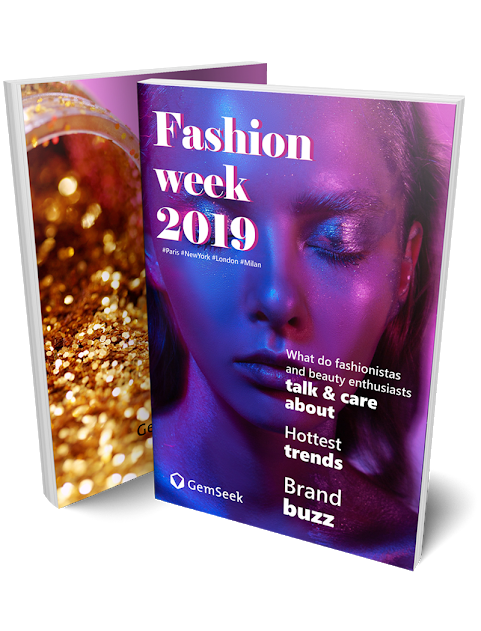 GemSeek is part of Future Thinking Group – a global customer intelligence company of researchers, marketers, statisticians, strategists, innovators, creatives and industry experts. Our team is closely following the recent developments and incoming trends that will reshape personal care and beauty in the next months and years. We combine the power of qualitative and quantitative research methods and advanced analytics to create a deep understanding of customers, competitors and market behavior to support beauty & personal care companies on their path to sustainable business growth.