 The AI Radiology Startup Universe:
The Future of Imaging
Bonus material: The boom of FDA-approved algorithms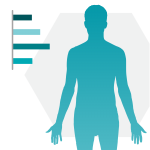 In 2018 the U.S. Food & Drug Administration recognised the importance of innovations to improve health. The organization modified иts traditional regulatory framework to promote innovation and support the use of AI-based technologies in Radiology. Get a visual guide to currently approved AI algorithms  per imaging modality, body area and owner company.
Discover more AI companies in radiology?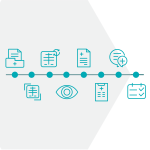 We mapped 70+ starting and innovative companies that offer AI-based solutions across the whole radiology journey – from scheduling to image acquisition to patient communication – on a single dashboard.
Check your confirmation email for access to the dashboard or email us.