Healthcare Insights, August 2020
Patient Feedback in Healthcare: EU Hospitals During COVID-19
Who are Radiobotics and what are their plans ahead?
Quantity to Quality: Healthcare Value-Based Contracting
What are the latest MedTech developments?
COVID-19: MedTech Updates
What are the latest updates in the MedTech industry and how are some of the big players coping with the crisis?
In the Spotlight
Currently RADIOBOTICS is focused on building a strong pipeline of clients in Scandinavia, UK and US. In the long- run the company is aiming at creating new standards of care where slow X-ray interpretations are not a constant and HC professionals and technology work together.
Quantity to Quality: Healthcare Value-Based Contracting
It is natural to look for a value-based model of healthcare that shifts the emphasis on care. However, what are the actual benefits and what might be the impact of COVID-19 on the VBC models?
Like what you are reading?
Get new articles, reports and other materials in your inbox – once a month, tailored to your industry.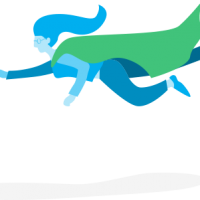 We have your business needs covered. 
GemSeek continues delivering actionable insights and operating as usual without an impact on the time and quality of our commitments during the COVID-19 crisis. We and our partners are taking all the necessary precautions and leveraging our remote work systems to keep ourselves healthy and ensure there is no workflow disruption.